Co-written with the founder of Zennya Coaching, Tanya Monuma.
The term "2nd Act" is borrowed from the community of Broadway theater; this term refers to the practice of sneaking into a show during intermission break and watching that show for free.
Historically, the 2nd Act of one's career occurred during the "Golden Year" phases of post-retirement or semi-retirement, after the age of 65.
In 2019, a new trend had been reported. This was the trend of "2nd-act entrepreneurship", between the ages of 55 – 64.
The 2020 World Pandemic, triggered yet a new trend among women. These are women between the ages of 24 – 44, many of whom are mothers that were forced to take their children out of daycare.
This is where many women's "Second Act'' may have come to fruition.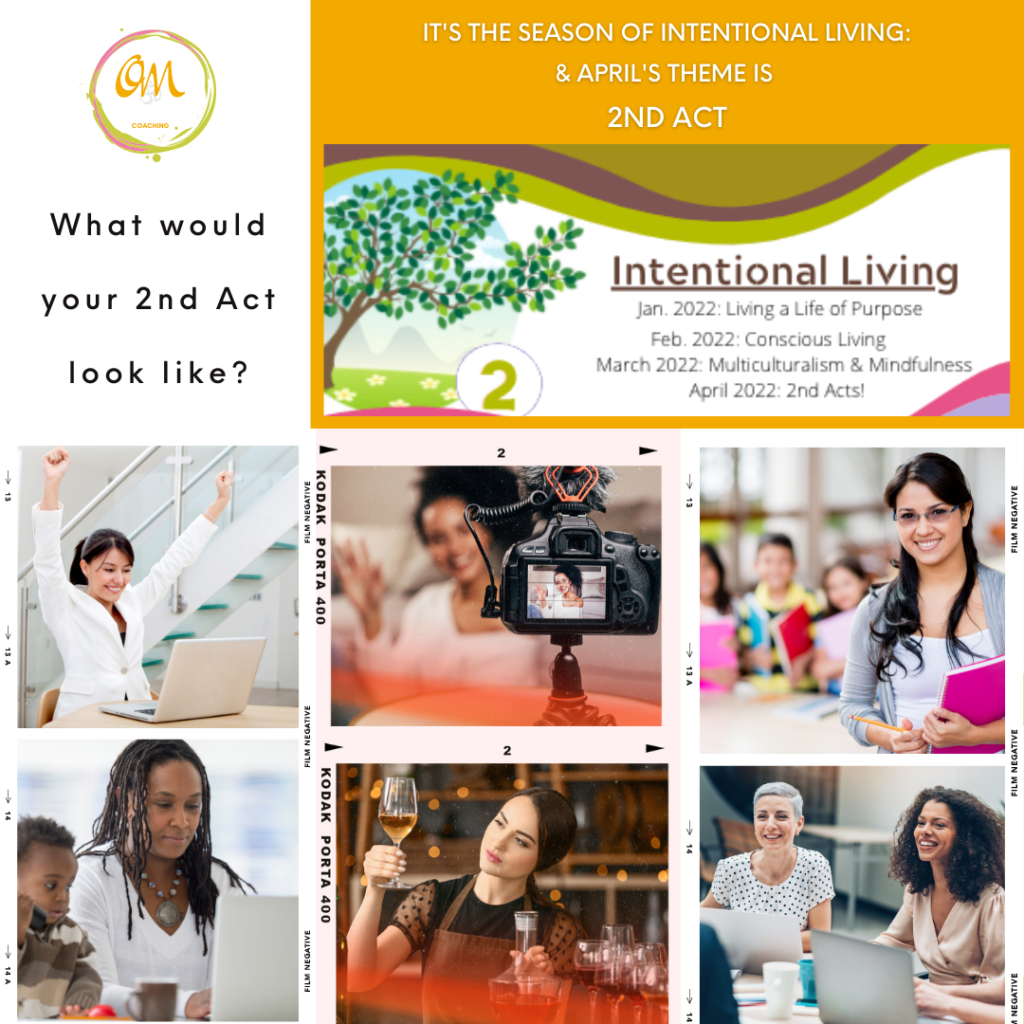 New opportunities are begging to come to light and if we are willing to take the leap, the opportunities are more than happy to have us explore them.
According to the U.S. Census Bureau, 1 in 5 (19.6%) working-age adults were not working because the pandemic forced them to take their children out of childcare facilities. Women between the ages of 25 and 44 are almost three times as likely to be unemployed due to childcare demands than men are and The Washington Post reported that "one out of four women who reported becoming unemployed during the pandemic said it was because of a lack of child care — twice the rate among men."

There is a bright side to this. In 2020, more than 4.3 million applications were filed for employer identification numbers (EINs). These numbers are for tax purposes and enable entrepreneurs to open business bank accounts. So having this tax ID preps individuals for starting small businesses and becoming entrepreneurs!
After the completion of our Meditation Coaching Certification in 2020, Tanya and I individually launched our entrepreneurial business in the wellness coaching field. Tanya launched Zennya Coaching, and I launched Omni Mindfulness Coaching.
We were no strangers to feeling isolation and often would gain immense emotional value in connecting over various topics including the development of our 2nd-Act.
This connection between us transcended the physical distance of nearly 3 thousand miles between where Tanya lives (Montreal, Canada) and where I live (Carlsbad, California). And while we've never met face-to-face, our frequent chats created a bond, not just between us, but also between our two sons who are of the same age (9) – Tyler & Omni!
Our daily conversations would cover a range of topics like emergence out of the pandemic or adversity, resiliency, multiculturalism & mindfulness. Often we would blurt out, "hit record!".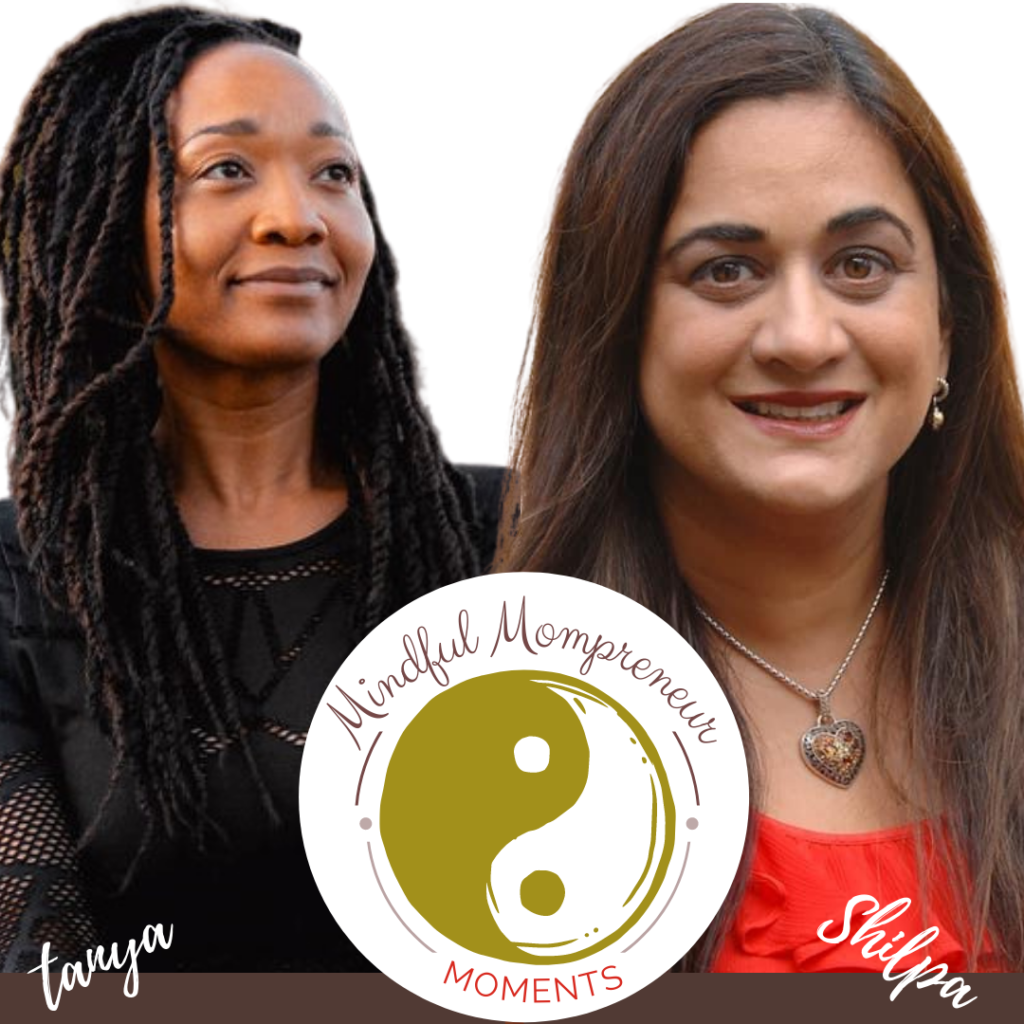 During the Fall of 2021, we decided to intentionally 'hit-record', by launching our joint podcast, Mindful Mompreneur Moments.
We realized that the topics we discussed tied mindfulness to various aspects of life and that this might just be of just as much value for other fellow moms.
In our podcast, Mindful Mompreneur Moments, we cover various seasons – Emergence, Intentional Living, and Seeds of Abundance.
This month (April 2022) we release "2nd-Acts" the last set of episodes for the season 'Intentional Living'. We truly believe that the conversations we share with you this month offer insights into the essence of what it means to live your '2nd-Act'.
At least one, if not all of these stories will resonate with you, and hopefully, inspire you!
The 2nd-Act Trendsetters
During the pandemic period of isolation, many women recognized an opportunity to bring balance and purpose into their personal life, by making changes in their professional life by launching their 2nd-Act.
As a new generation of post-pandemic women embarks on their entrepreneurial 2nd-Act, they may be seeking inspiration from early trendsetters. This month, my partner in mindful awareness, Tanya Monuma, and I have conversations with inspirational 2nd-Act trendsetters.
Here are 7 stories of these amazing women living their life fully in the 2nd Act. Each with a unique life history and journey.
These are the women who early on – prior to the pandemic – recognized that their personal happiness resides in the embodiment of their 2nd Act role – personally and professionally.
These women felt a stirring in them to take the leap from frustration to freedom. The leap came with having to be really clear on their purpose. And this leap required an alignment on their core intention, words, and actions; as well as alignment on who they would show up as on the outside with who they authentically were on the inside.
Jenine Kenna & Heather Compton – Co-founders of Kindhearted Badass
When these two kindred spirits first met, in an online fitness and mindset group, they instantly became fast friends.
Like many mompreneurs, they started from a place of feeling isolated. Isolated stay-at-home moms, both were passionate yet felt a huge void in their professional life purpose.
Both would connect over their dreams, and desire to uplift other women. Soon they launched their tribe, Kindhearted Badass. A compassionate community for like-minded women to connect, cheer one another, and collaboratively learn from one another.
---
Disclosure: I am a Kindhearted Badass affiliate. Searching for a compassionate community of women to holistically grow, consider Kindhearted Badass! I highly recommend them!
A bit about Jenine, from Heather:
A true Kindhearted Badass, Jenine is a champion of women, especially mothers. A consummate cheerleader, she's driven to show the rest of us our potential, and encourage us to fight for our own personal "more". She's a rebel with a cause, and I feel so lucky to get to do life alongside her. Jenine is the best friend you've always wanted, and now (through the Kindhearted Badass Crew) get to have.
Jenine graduated from Rutgers School of Law in 2015, although she chose to stop practicing law when she moved from New Jersey to Florida. Jenine loves Florida life with her husband, 2 kids, and 2 cats. You'll find Jenine on the beach, at Disney World, or snuggled up with a cat, a book, and a hot cup of green tea. Jenine hosts The Kindhearted Badass Show podcast, is the Co-Founder of Kindhearted Badass, and is a KHB Holistic Success Coach currently working on certification in Neurolinguistic Programming.
A bit about Heather, from Jenine:
Ever meet someone who will always call you out on your sh!t, but do it in a way that empowers you instead of making you feel bad about yourself? That's Heather. The original Kindhearted Badass, her passion for lifting people up, encouraging others to believe in themselves, and goats (yes, goats) is unmatched. Heather is the woman you've always wanted to be on a team with, and now (through the Kindhearted Badass Crew) you get to be.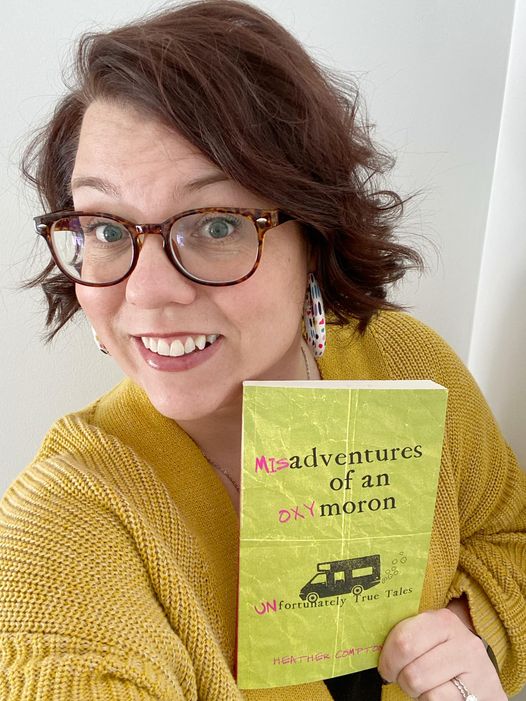 Heather, her husband, and their 3 sons live on a farm in the rural outskirts of St Louis, Missouri. When She's not taking care of her many goats, chickens, and cats, you'll find Heather horseback riding or working on her next book. Heather is the Co-Founder of Kindhearted Badass and a KHB Holistic Success Coach. Her debut book, Misadventures of an Oxymoron: Unfortunately True Tales, is available now everywhere books are sold.
Stay tuned to listen to Jenine & Heather's story this month on the podcast Mindful Mompreneur Moments or on my solo Omni Mindfulness, during the season of "Intentional Living: 2nd-Act".
Soundbite
Click on the play button to the right, to listen to a soundbite from the podcast episode, Dare to Dream Big, A Conversation with Kindhearted Badass Founders, Jenine Kenna & Heather Compton (Episode #42)
Lisa Marie Todd – Founder of "An Appetizing Life" & Media Visibility Coach
Lisa is a serial mompreneur whose career much like a cat has had many lives.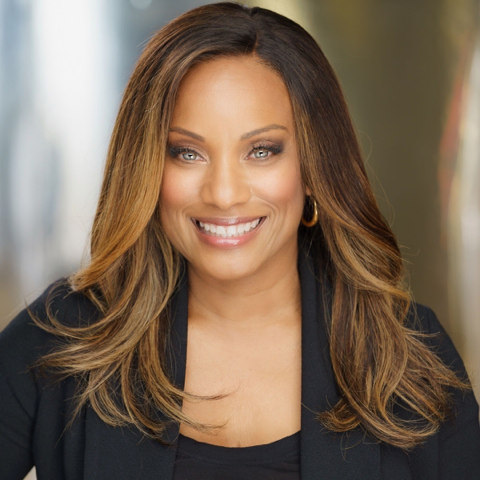 Lisa Marie Todd is the creator of the lifestyle blog "An Appetizing Life" and a Media Visibility Coach. She helps entrepreneurs confidentially express their message so that they can build a stronger online presence.
Lisa is a Certified High Performance and Life Coach, Certified Meditation Coach, and Roger Love Method Certified Voice Coach for Speakers.
She believes it's never too late to design and create the life you desire.
Soundbite
Click on the play button to the right, to listen to a soundbite from the podcast episode, Living Color Fly Girl to Living an Appetizing Life, The Many Second Acts of Mindset Coach Lisa Marie Todd (Episode # 43)
You can learn more about working with Lisa and her upcoming workshops at lisamarietodd.com
Stay tuned to listen to Lisa's story this month on the podcast Mindful Mompreneur Moments or on my solo podcast, Omni Mindfulness, during the season of "Intentional Living: 2nd-Act".
Swati Patel Mangat – The Savvy Teacher on her Second Act
Swati studied Economics in college, and after graduating in 1993, she worked as an investment advisor trading stocks and bonds. She also filed payroll taxes for national corporations. She aimed to provide the best service for her clients, cultivate positive relationships, and work with teams to streamline processes. She received an award for customer satisfaction prompted by letters of gratitude from her clients and co-workers.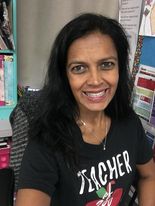 During this period Swati would get married, and give birth to two beautiful girls. Around this time she chose to be a stay-at-home mom. As a hands-on mom with her daughter's reading and scholastics, Swati discovered she had a natural love for children and teaching. As her girls got a bit older, and with other challenging life circumstances, she was faced with the need to return to work. As she considered her options as a career path, she felt a new calling. She realized that she longed for a more meaningful career, where she could continue being near children and teaching.
So, Swati decided to pursue her teaching credentials. With great determination, Swati earned her teaching credential and landed a job at her dream school in 2014. She went on to earn a Gifted and Talented Education (GATE) certification and was able to then land her dream job of teaching gifted learners. A few years later, she was awarded Teacher of the Year by her colleagues.
During the pandemic, Swati taught online, and also went into the classroom to teach in person. This difficult time solidified her belief that helping children develop not only their academic abilities, but their mindfulness and social skills, was what she was meant to do.
Swati believes that discipline, mindfulness, and positivity are the keys to a balanced life. She knows that there is always a shining light waiting for her after a difficult time has passed and that anything worth doing will be challenging. She takes time to care for herself, her family, her friends, and her students. She forgives herself for her mistakes and looks for lessons and ways to improve every day. She loves the quote, "Mistakes are proof that you are trying."
Soundbite
Click on the play button to the left, to listen to a soundbite from the podcast episode, The Savvy Teacher on her Second Act, A Conversation with Swati Patel Mangat (Episode #44)
Stay tuned to listen to Swati's story on my joint podcast Mindful Mompreneur Moments or my solo podcast Omni Mindfulness, during the season of "Intentional Living: 2nd-Act".
Magda Lasota Morales – Founder of MLM Brand the Modern Mom Fashion Brand
Magda lives in Los Angeles with her husband and two boys — Adrian and Julian. A political scientist/researcher turned entrepreneur/fashion designer, Magda decided to pause her career and focus on her young family while also trying to launch an apparel brand when her second son was born in 2017.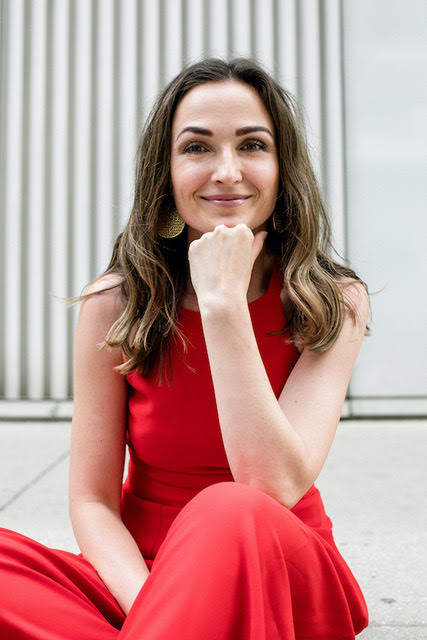 She always loved fashion but never imagined this passion would lead her away from her career in research to designing breastfeeding-friendly dresses. Magda cares deeply about our environment — sustainability and minimal waste are among her brand's core values. She is also passionate about improving family policies, elevating the voices of women, and advocating for moms in the workplace.
Stay tuned to listen to Magda's story this month on the podcast Mindful Mompreneur Moments or on my solo podcast Omni Mindfulness during the season of "Intentional Living: 2nd-Act".
Soundbite
Click on the play button to the right, to listen to a soundbite from the podcast episode, Reinventing as a Mompreneur & Inventing the Modern Mom's Postpartum Fashion, A Conversation with MLM Fashion Brand Founder Magda Lasota Morales (Episode # 45)
Kasey Knose – Disholicious Blogger & Passionate Wine Viticulturist
Kasey Knose lives in Carlsbad, California with her husband Bill, her two sons, Liam and Connell, and their dog Lola. She served in the US Marine Corps for four years as an Air Traffic Controller before being honorably discharged and working in the mortgage industry for 13 years as a Senior Loan Processor and Underwriter. She worked for Wells Fargo Home Mortgage for several years before their loan volume slowed and she was laid off with many of her co-workers. At that time her husband ran a successful business and together they decided that Kasey would stay home to figure out what it was that brought her joy. Kasey knew that she wanted to work in the culinary world, but she just wasn't sure which direction to go.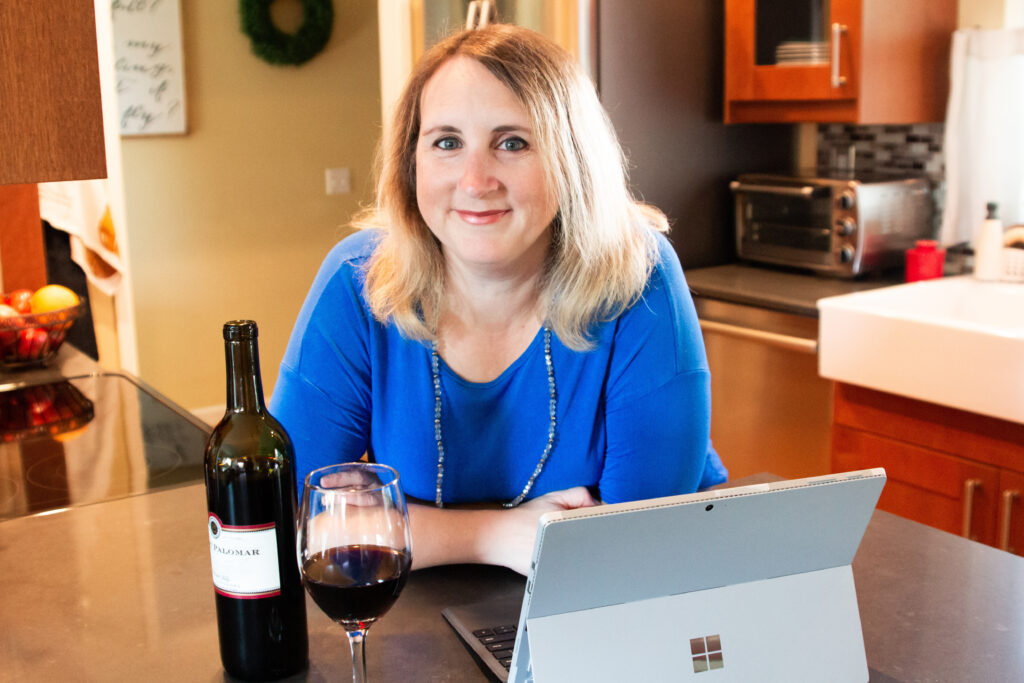 So, she started a food and wine blog called Disholicious and through that blog, she met several people in the industry. One of those people was wine sommelier, Meghan Vergara of Veritas Consultants. In working with Meghan, Kasey met other people in the wine industry and she was invited to join The Women's Wine Alliance of San Diego.
As a member of the Women's Wine Alliance, Kasey was able to attend the SommCon in San Diego. While attending that conference, Kasey sat in on a Women in Wine event. That's when Kasey realized that she wanted to work in the wine industry. She went home and talked with her husband about it. She decided to start the Viticulture and Enology program at MiraCosta College to complete an Associate's Degree and she turned to the Wine and Spirits Trust of London and the Napa Valley Wine Academy to complete her WSET in wine certifications.
Kasey is now six classes away from graduating from MiraCosta College and she is about to start her level three WSET with the Napa Valley Wine Academy. After graduating, Kasey looks forward to starting a new career in wine that brings her more joy.
Soundbite
Click on the play button to the left to listen to a soundbite from the podcast episode, Savoring a DisholiciousLife as a Wine Viticulturist, a Conversation with Kasey Knose on living her Passion (Episode #46).
Stay tuned to listen to Kasey's story this month on the podcast Mindful Mompreneur Moments or on my solo podcast Omni Mindfulness during the season of "Intentional Living: 2nd-Act".
Rachèle DeMeo – Founder of Belle Terre Academy, Teaching French with Uniqueness
Rachèle DeMeo is a multilingual educator. Born in Southern France to English-speaking parents (her father being American-Italian and her mother, British), she was raised bilingual and multicultural. (She also speaks Italian.)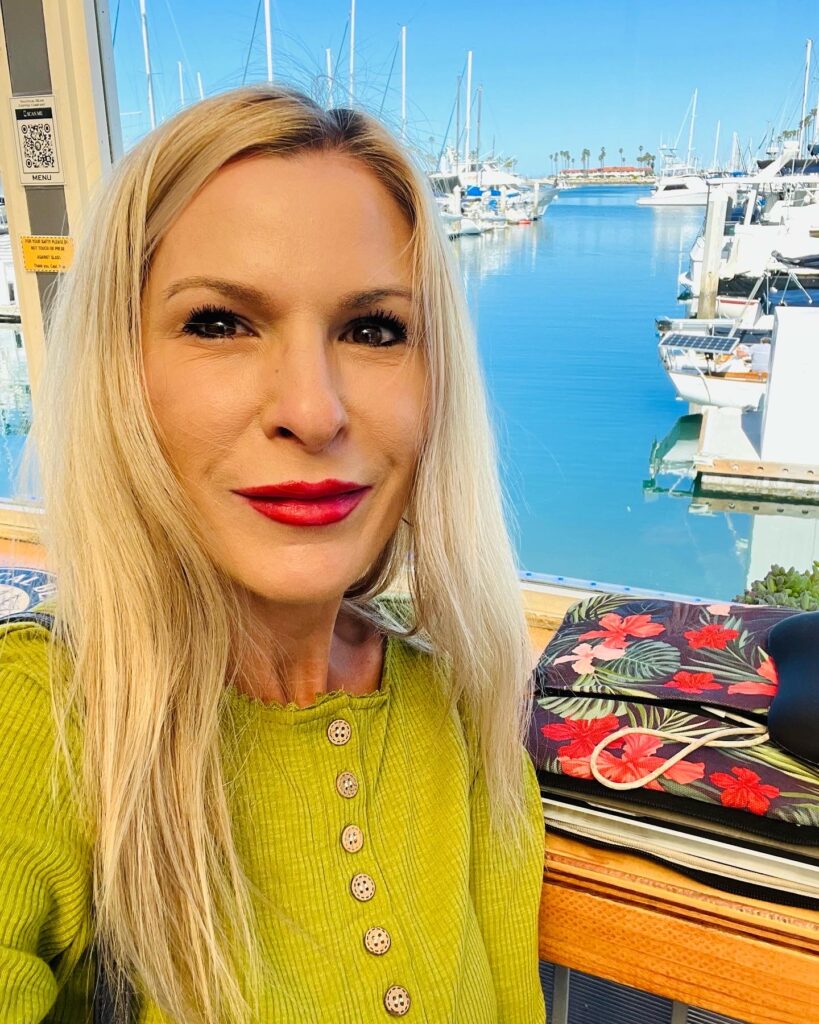 As a former college professor, Rachèle felt that in the education field, instructors are forced to teach the "classical" way, not always respecting students' personality types, learning styles, and other individual factors (such as their strengths, weaknesses, backgrounds, etc). She had a good reputation for her creativity in teaching. But she constantly felt like she was put in a box.
She knew there were many ways students could learn and there's not always one way that works for all.
In 2015, she started presenting workshops for other college professors. She received great feedback on how the practical activities she demonstrated in her classes, helped students best learn and use the subject long-term.
A few years back she left my successful teaching position, with the desire to define her work on her own terms as an entrepreneur and to be actively hands-on with her two sons.
Her passion drove her to launch two businesses, geared toward language learning. One, Belle Terre Academy, where she offers French courses students can take at their own pace. Another one, FLAM San Diego which is a small school providing French classes. She has trained her teachers in creative teaching and online learning as well as other specific tools to best help their students learn while having fun.
She is now a mompreneur that is an educational presenter, speaker, author of six published books, and YouTube sensation. Along the way, she has managed to homeschool her children for 3 years, while teaching part-time.
She speaks at a variety of conferences and trains other instructors
In her own words, "Since age 12, I knew I wanted to teach. I started teaching and loved it. I have a passion for languages and cultures which has influenced me in starting two businesses geared toward language learning. When you do what you love, you don't feel like you're "working" per se. Your passion drives you and taking time to understand the "why", is important to help you navigate your mompreneur journey."
Stay tuned to listen to Rachèle's story this month on the podcast Mindful Mompreneur Moments or my solo podcast, Omni Mindfulness, during the season of "Intentional Living: 2nd-Act".
Soundbite
Click on the play button to the left to listen to a soundbite from the podcast episode, Finding her Niche 2nd Act as Founder of French Online School, Belle Terra Academy. A Conversation with Mompreneur, Rachèle DeMéo(Episode #47)
Jessica Bickford – Co-founder of Phoenix Community Projects
Jessica Bickford is the Co-Founder of Phoenix Community Projects a community organization that provides both in-person and virtual programming within Montreal and its surrounding areas. Phoenix provides intergenerational programs, as well as those for children, families, and seniors. It is the goal of Phoenix to break isolation, support emotional well-being and nurture personal/spiritual development.
Jessica considers herself a spiritual coach and is ordained through the Anglican Church of Canada. She prides herself on pushing the envelope with traditional religion to explore what it truly means to be a spiritual being. She feels the world is our classroom with messages and opportunities to learn and grow from every facet of life.
Soundbite
Listen to Jessica Bickford's podcast soundbite by clicking on the play button.
Stay tuned to listen to Jessica's story this month on the podcast Mindful Mompreneur Moments or on my solo podcast, Omni Mindfulness, during the season of "Intentional Living: 2nd-Act".
---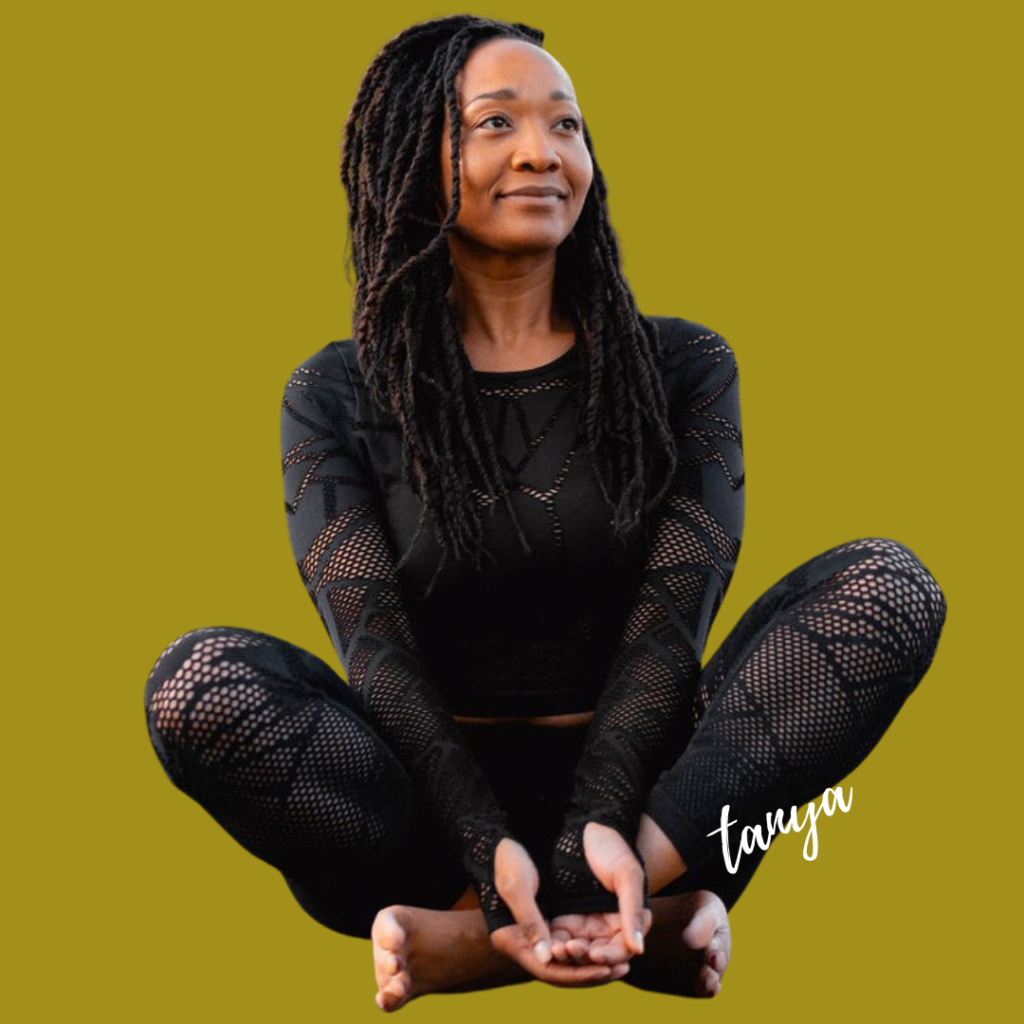 Co-author, Tanya Monuma
This blog was written in collaboration with Tanya Monuma, founder of Zennya Coaching. Tanya is a Certified Meditation Coach based in Montreal Canada. She is also the host of the Mindfulness Podcast, Compassionate Mindfulness with Zennya.
---
Interested in listening to more stories on mindfulness? Listen to Tanya & Shilpa's joint podcast, Mindful Mompreneur Moments.
---
Disclosure: Omnimindfulness is viewer & reader-supported. I only recommend books, services or products that I would use myself and all opinions expressed here are my own. I may earn a small commission when you click on the affiliate links, at no additional cost to you.