The month of February covers the topic of "Intentional Living: Eco-Consciously".
And a common trait among the guests for this month's podcast lineup is their intention to live "eco-consciously".
And they are making an IMPACT!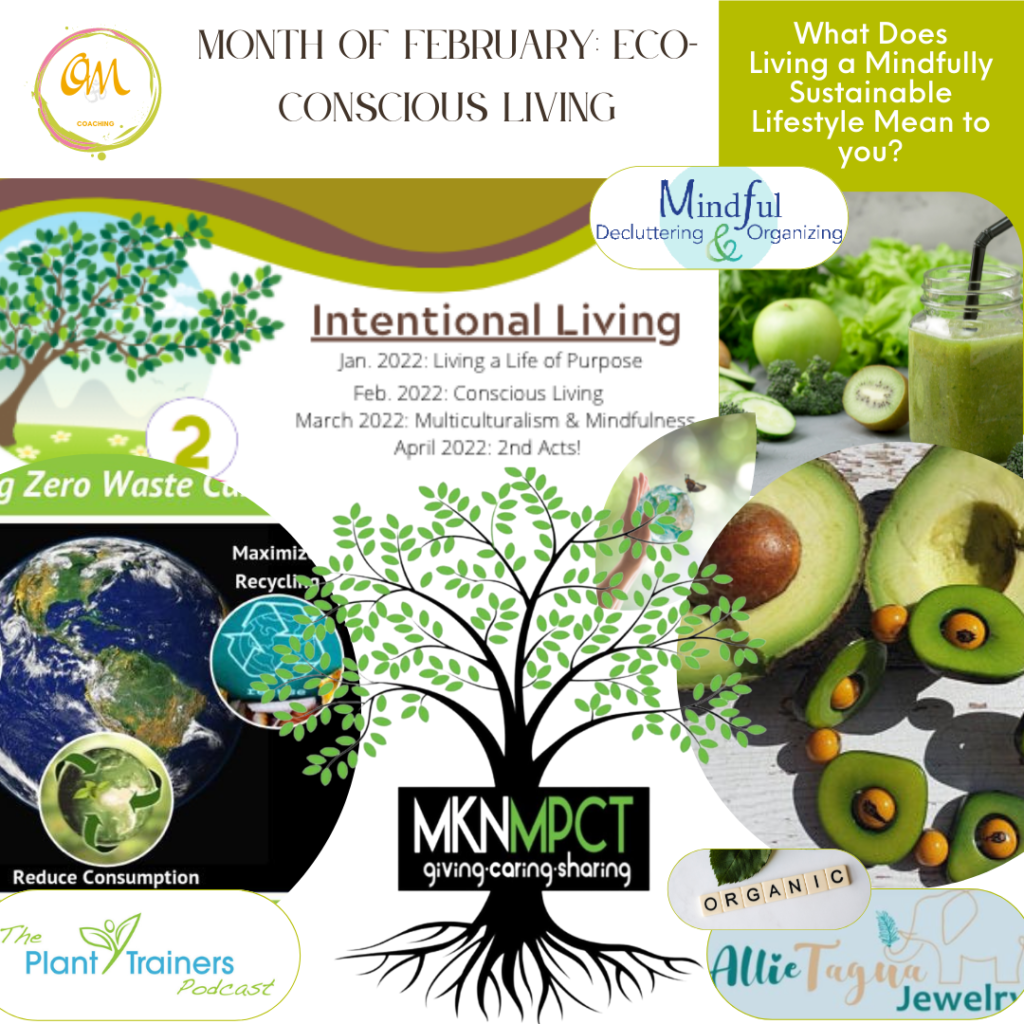 What is "Eco-Conscious Living" exactly?
In essence, it means intentionally creating a sustainable planet.
More holistically speaking, to intentionally live this lifestyle means to be aware of the impact you make in what food you consume not just in your body, but how the consumption of that food impacts the planet.
It means to be aware of the impact you have when how you produce physical items, whether it's for everyday use such as disposable utensils, or personal joy such as jewelry.
And it means being aware of the impact each of us has, collectively, based on everyday life decisions and how we engage with the environment.
You may hear various terms that are somewhat synonymous with "eco-conscious" including terms like eco-friendly, sustainable, or green.
The common theme with all of these terms points to mindful awareness.
Each of the following guests intentionally lives with mindful awareness of their role in how they impact our environment, and each takes responsibility for their actions.
---
Tisha Gehringer – #MKNMPCT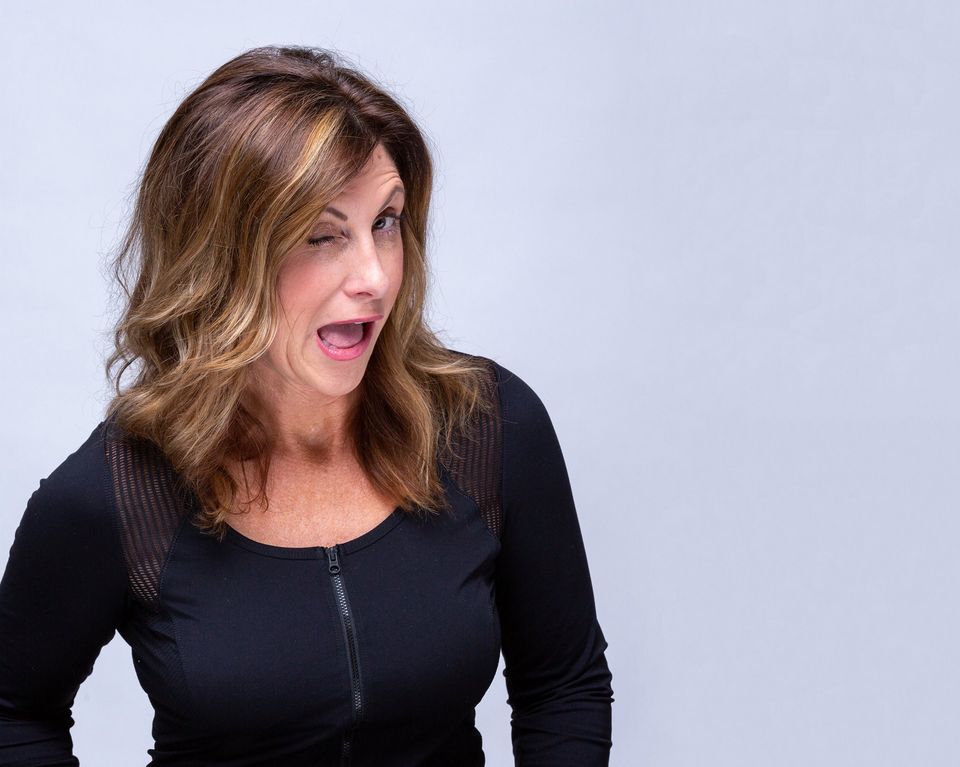 Tisha is the epitome of someone who intentionally lives to make positive changes for our earth, and those around her.
A resident of Carlsbad California, Tisha currently works for the Carlsbad Village Association and has spent the majority of her career in the Fitness Industry. On her own time, she spearheads grassroots efforts to make a positive impact on our environment. Her mission is to help people see the most simple things they can do to make changes.
Tisha was originally in school for law and changed course after working in fitness during school and seeing the effect she could have in this part of people's lives. Over the years as she coached other women, she noticed women who struggled to try to make changes in their life, and her
empathy grew stronger.
This experience for her translated into her learning that the smallest things all start to add up. And she understood that it takes time and patience and effort to make meaningful changes; so you just have to be in it for the long haul.
It is from this experience became the catalyst for her passion for making impactful changes on how we treat our environment, our animals, and other human beings in general.
Tisha believes in micro-changes for big impact.
Stay tuned to listen to Tisha's story this month on the podcast Omnipresent Awareness, during the season of Intentional Living.
---
Shoshana and Adam Chaim offer an inspirational story of how they went plant-based after Adam received devastating health news. Both had always been fitness coaches and seemingly followed a very healthy diet. However, their lives changed overnight when Adam is diagnosed with a rare tumor on his kidney. Not long after, their son developed eczema, while Shoshana struggled with PTSD. Almost overnight they decided to adopt a plant-based living lifestyle.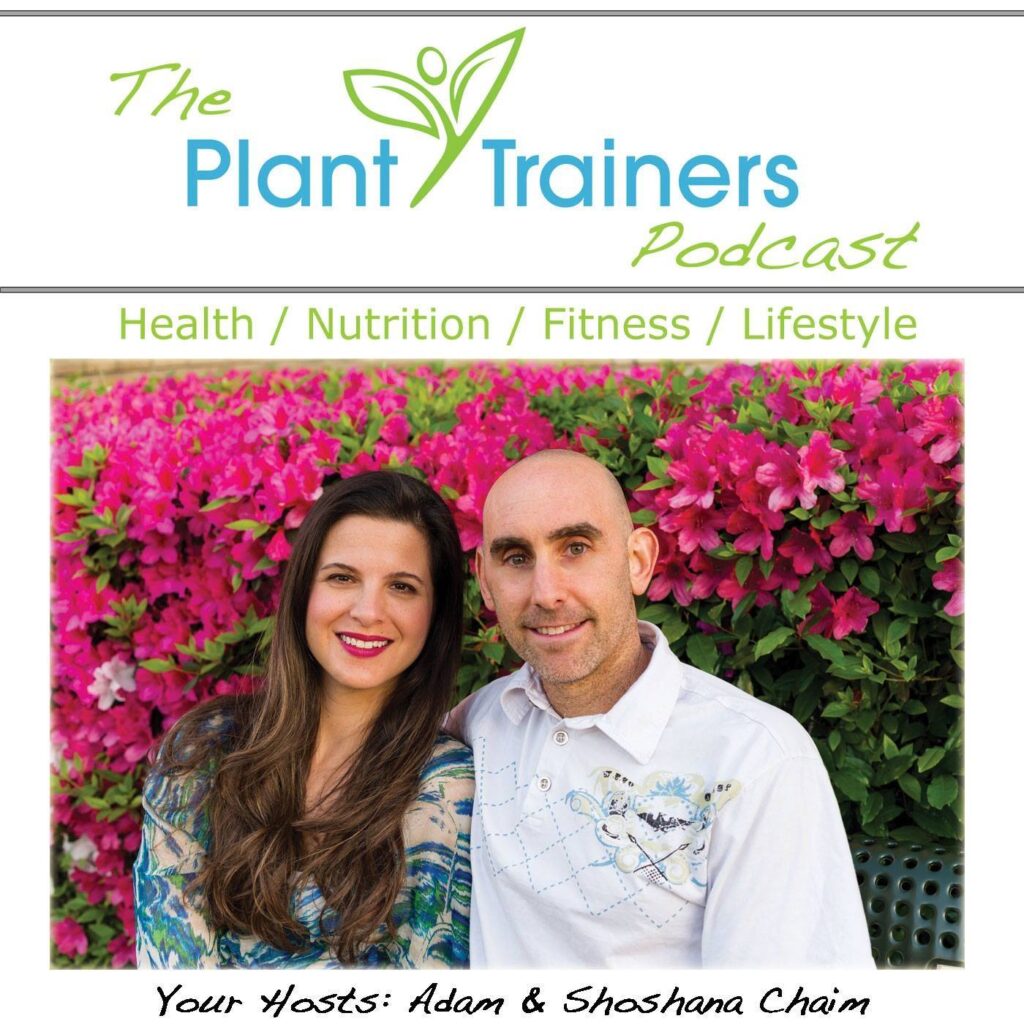 They founded Plant Trainers and made it their mission to educate and support others about the benefits of plant-based living and fitness.
They are also co-hosts of the popular Plant Trainers Podcast, in which they share findings from their research and experience, on how others can improve their quality of life through a plant-based lifestyle.
Shoshana works with families to promote cellular healing and achieve Rockstar Wellness and helps holistic practitioners do the same. She also has a special interest in Redox Signalling Molecules and is an executive with a Redox Biotech Company and the #1 best-selling author of the children's book, I Am A Peaceful Goldfish.
Adam is a plant-based athlete and nutrition, fitness & triathlon coach with over 20 years of experience. He is a 2X Ironman triathlete, completed several marathons, ultra runs, and swims, and has successfully helped individuals with their nutrition and athletic endeavors big or small. They live in Toronto with their 2 plant-based kids.
Stay tuned to listen to Shoshana & Adam's story this month on the podcast Omnipresent Awareness, during the season of Intentional Living.
---
Alessandra Thornton – #OrganicJewlerybyAllie
Alessandra is the owner and founder of Allie Tagua Jewelry, a Sustainable Jewelry Business.
Her jewelry much like her personality echos her uniqueness, passion, and authenticity.
Allie creates bold, colorful eco jewels, that give back to the environment. Materials used to create the jewelry are repurposed natural elements that include Tagua Nut, Acacia Berry, Pambil Seeds, and Orange Peel to name a few.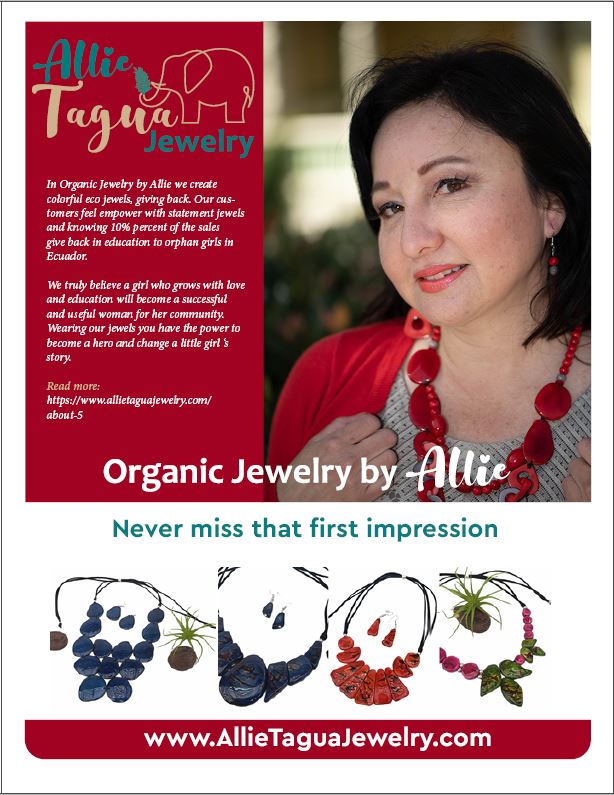 Her professional journey started in Ecuador. She was once a journalist by profession, an archeologist by degree, and an ecologist by heart.
When she turned 33 she bravely moved to the United States to start a new chapter of her life as a jewelry artist and designer of eco-jewelry, giving back to her community and supporting rainforest conservation.
As a designer of organic jewelry has found a way to fuse her passion for jewelry making with her desire to repurpose natural resources while creating employment for indigenous locals.
One of her visits along with the coastal towns in Ecuador coincided with when the rivers were heavily flooded after a strong El Nino Season.
In that visit, she had her 'Aha!' moment, which is when she decided to dedicate her life to the making and promotion of rainforest Tagua Nuts specifically along the coast of Manabi, Ecuador. The rains were forcing the loss of the precious Tagua Nuts of the palm trees. At that specific moment, she discovered her mission. She decided to help provide locals in the rural areas during the rainy season, with another way to generate income. So she travels to that area to train locals to create the jewels, so they have employment. She believes her customers feel empowered with her statement jewels, knowing that 10% of her sales also give back to education to orphan girls in Ecuador.
Allesandra has intentionally designed her business and personal life to live an eco-conscious life.
Her travels to gather materials for her jewelry have taken her into deep spots in the Amazon forest. She has educated herself about the threats to preserved areas from the oil industry and triggering climate change.
What awakens her heart is to mindfully listen to the sounds of the rainforest in the early evening. Her fondest memories of her travels include listening to the orchestra of frogs, insects, wild cats through the night, and to awaken in the morning to the sounds of monkeys which sound like boisterous wind or a little hurricane echoing deep from the rainforest.
"Organic Jewelry by Allie" is a labor of love to create awareness about eco-friendly tagua nut jewels.
"I believe in the end, the value of the person is not in how many stocks has in the market or in the amount of zeros in the bank account but in the many lives that person touched in a positive way."
To her customers, Allie always says "It's about finding happiness in little things like accessorizing your outfit. I want you to smile any time you wear my jewels, if my jewelry has the power to make you smile, feel confident, and happy to be helping to create a better world for others then I have accomplished my mission in life"
Stay tuned to listen to Allie's story this month on the podcast Omnipresent Awareness, during the season of Intentional Living.