Co-written with the founder of Zennya Coaching, Tanya Monuma.
At this time in the history of the world, we witness a war unfolding in Ukraine. As we try to wrap our minds around this event, the overwhelming message that resonated with many is to understand the history and culture of those being uprooted from their native country. 
The topic of mindfully understanding multiculturalism happens to be the topic Tanya and I are exploring in our podcasts this month.
Each of the guests brings a diverse background from various cultures.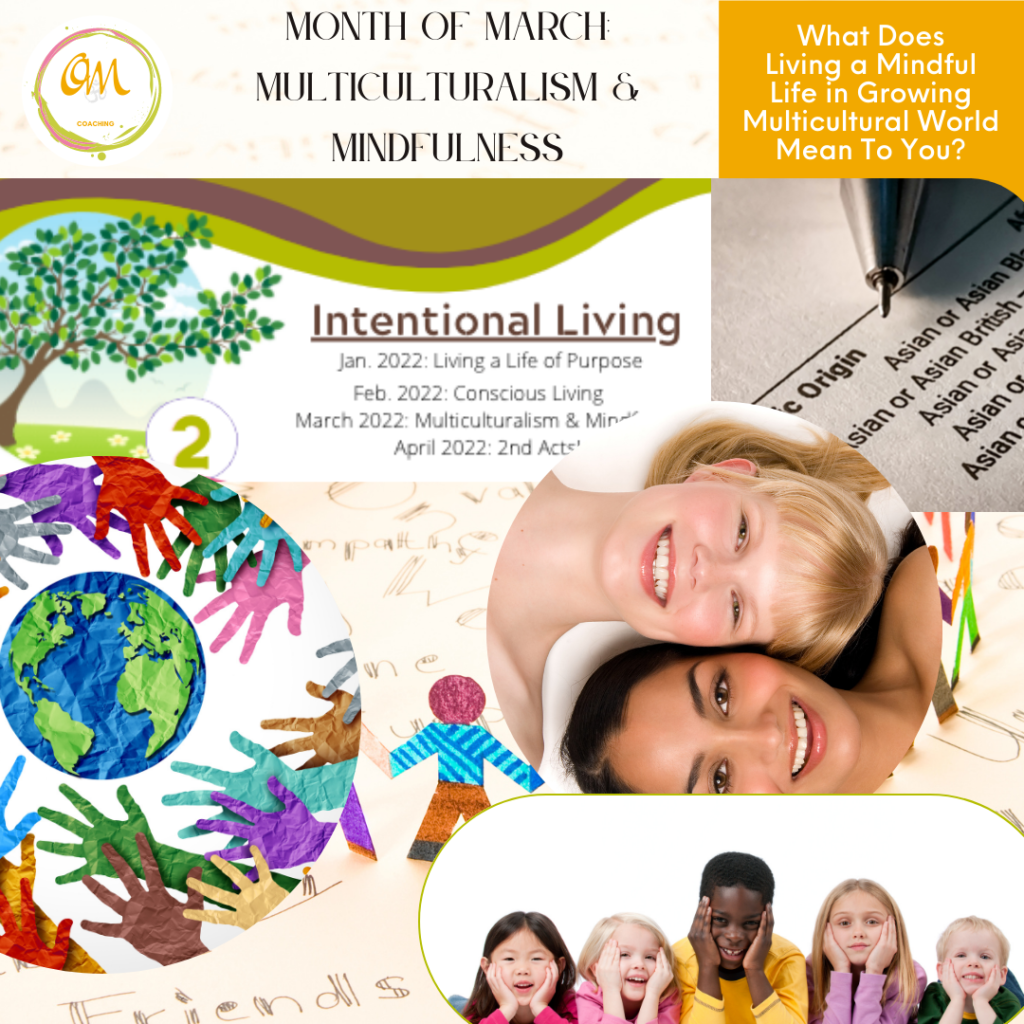 Mindfully Processing a Bicultural Life
Shilpa's Story
Having been born and raised, in the '70s, as a first-generation East Indian in the United States, I feel like I had first-hand experience in understanding why mindfulness is so important in how we communicate with those from diverse cultures.
As a child, I found that there were challenges in being raised in a home rooted in traditional Indian customs, while daily crossing into the American culture. Upon leaving my home and going to school I would be immersed in the American way of life, experiencing diversity not only in eating habits but also in the pop culture in terms of music or fashion trends.
Growing up I would process my bicultural life by separating the two worlds: The traditional Indian culture would be left at home each day, as I would enter the American culture that I experienced through school and local friends.
As a young adult, I started to process my intercultural diversity as a strength. My Eastern ideology combined with my Western ambitions defined me.
My perspective of the world shaped me into an open-minded person and prepared me to navigate between bicultural worlds. This attitude perhaps influenced every decision I made in my life including the relationships I built and the connections I made. This same thread also opened me to the possibility of having a relationship with someone from a diverse culture. I am now married to a white-caucasian man, and we are raising our bi-racial son, Omni Valentino Lewis.
Tanya's Story
Born and raised in Montreal Canada to a Haitian father and Jamaican mother, I always knew there was so much richness in diversity. I come from a loving family who looks out for each other and my grandmother was the matriarch who brought mindfulness to us all.
Growing up, I did not see color. The community I grew up in was very multicultural and we embraced each other with love. My best friends were from Seychelles, Armenia, Laos, and everywhere in between. I remember loving the fact that I got to fill my taste buds with foods from all over the world.
Today, I am so grateful that I had the experiences I did. When I mindfully process what a bicultural life means to me, I can say that it means a life of lifelong beautiful connections and irreplaceable memories.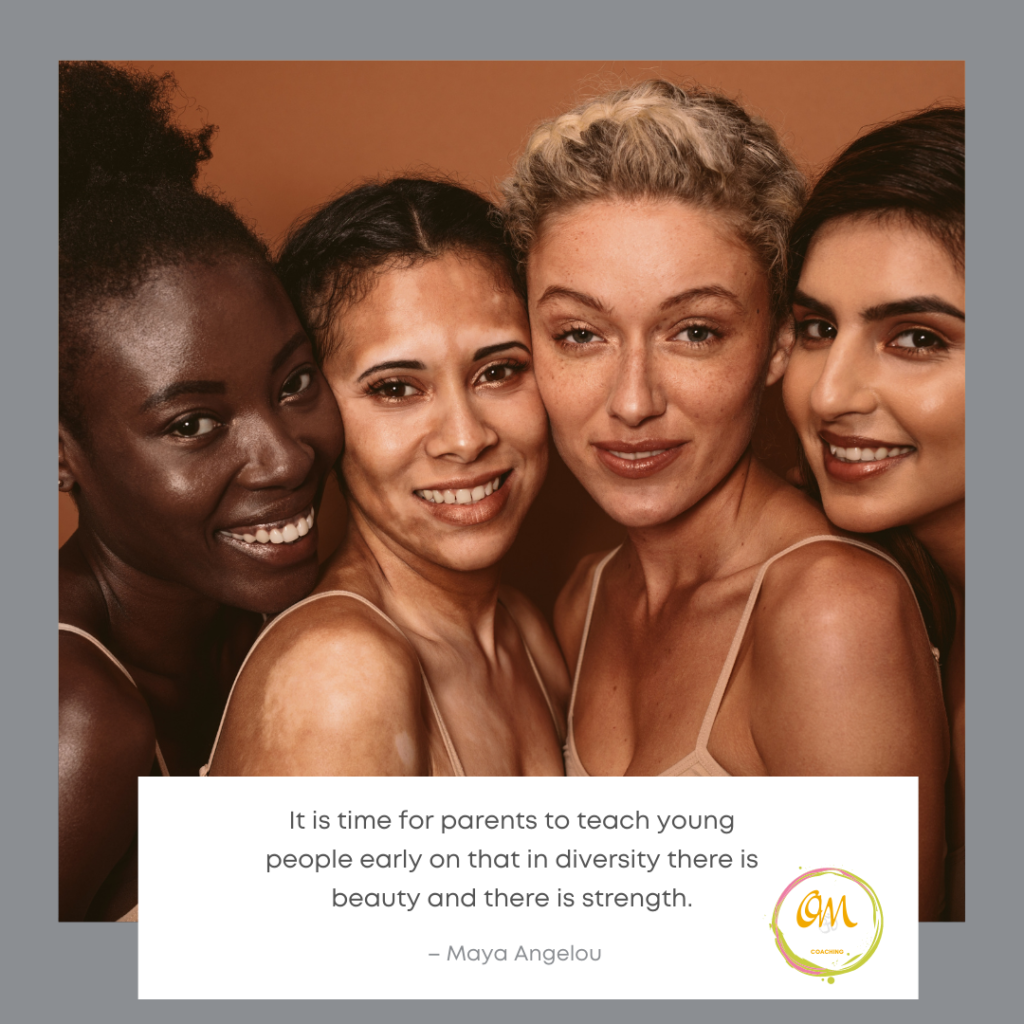 Why is Mindfulness Vital in a Multicultural World?
Shilpa's Perspective
In the course of my travels to India, and through my upbringing in the United States, and my brief high-school years in India I gained a mindful awareness of how connected I felt to people regardless of the differences in languages and cultures. This awareness helped me understand the important role culture plays in personal identities, lifestyles, and how it shapes values, beliefs, perceptions, and biases.
This cultural awareness inspired me to sign up as a Cross-Cultural Solutions volunteer, an opportunity that allowed me to travel to Peru.
My experience left me inspired and taught me the powerful role of mindfulness through the lens of different cultures.
Various cultures practice mindfulness modalities with overwhelming similarities.
These modalities are passed down from generation to generation, with the same intentions regardless of the culture of the country.
The practices of the different countries may vary, however consistently the people of the cultures practice a lifestyle to remain more present.
Mindfulness inherently exists with the different cultures of various countries. And mindfulness is the tool that can better connect us. Mindfulness is what has connected Tanya and me, and became the catalyst for our joint podcast, Mindful Mompreneur Moments. In our daily conversations about our cultural background, we often become aware of the similar mindfulness practices that have shaped our upbringing.
Tanya's Perspective
I believe that it is so incredibly vital to be mindful in this ever-growing multicultural world because we, as a human species, have yet to truly understand how to love one another.
When an event such as the murder of George Floyd happens, we are able to get together and express our frustrations and disappointment about what is happening to our brothers and sisters. That coming together needs to last. We need to be able to continually be mindful of the multicultural world we live in and make daily commitments to each other.
My beautiful relationship with Shilpa shows us how amazing the coming together of different cultures can be. As soon as we met, we found so many similarities between our upbringing and mindfulness practices. In fact, I share Shilpa's views on the similarities that different cultures have in regard to mindfulness and it brings me so much joy and hope for our future and what we can do together.
Multicultural Trendsetters
This month's podcast lineup includes people diverse in color, race, and cultural background. Each of these illustrates that you can embody your roots while embracing the essence of another culture resulting in dynamic power, inspiring, and empowering life stories. 
Harini Krishnan: Trailblazer American Indian Democratic Leader
Harini is an Indian American who comes from a family of trailblazers. She is the proud daughter of Annapurna Krishnan, the first South Indian woman to climb the third-highest mountain in the world.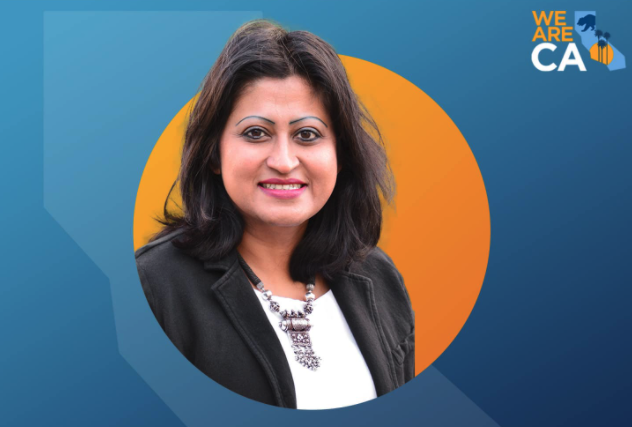 Shilpa's Experience with Harini
For over 20 years, I've had the unique privilege of calling Harini my friend, and a woman who has inspired me and piqued my interest in influencing positive change through awareness of politics. During the recent election, Harini offered me a lifetime opportunity to lead mindfulness and meditation coaching sessions for those working in the call centers during the election.
Harini's life journey is rich and full of depth. Born in India, Harini grew up in a professional Indian classical family where she was trained by her father as a vocalist. She has four decades of experience living in various countries and performing at various worldwide venues including India, the UK, France, and the US.
Like many immigrant families from India, her family valued education. From an early age, Harini had a clear vision of how she'd like to shape the reality for women and those underrepresented. She, therefore, pursued a Bachelor in Political Science from the University of California Irvine (UCI), which is when I met Harini. Harini went on to receive a Masters's Degree in International Public Administration from the University of Southern California (USC), and she is enrolled in the Harvard Kennedy School's Public Leadership Program. 
She has found strength in her diverse background, by spearheading (as the national organizing chair) grassroots activism efforts resulting in South Asians for America, and in leading (as the co-founder of NorCal Joyful Warriors) Presidential Campaign efforts for Joe and Kamala in early 2020, and as of March 2022, she is the delegate to the California Democratic Party at the #CADEM2022.
Harini's rich cultural background, upbringing, and education have perhaps influenced her ability to lead with empathy and compassion. These mindfulness traits have also been what has made her passionate about Gender Equality, Civil Rights, Public Education, and Arts, and in particular about electing more women and women of color to all levels of office.
Listen to Harini's Podcast as she shares her journey in intentionally living a mindful life in an ever-growing multicultural world. Reconnecting with Harini on this podcast, gave me an opportunity to have a meaningful conversation with an old friend who has always been and continues to be a Compassionate Warrior.
Soundbite 1 of 2
Click on the button to the left to listen to Harini's podcast, "Trailblazer Indian-American Democratic Leader, Harini Krishnan on Multiculturalism & Mindfulness (Episode #40)- Part 1 of 2)".
Soundbite 2 of 2
Click on the button to the right to listen to Harini's podcast, "Trailblazer Indian-American Democratic Leader, Harini Krishnan on Multiculturalism & Mindfulness (Episode #41)- Part 2 of 2)".
Stay tuned to listen to Harini's story on the podcast Omni Mindfulness, during the season of Multiculturalism & Mindfulness.
Lisa Harris & Anahita Champion – Podcast Co-hosts of Life in Our Skin
Lisa and Anahita are a dynamic duo. Together they offer authentic stories of underrepresented women in their podcast Life in Our Skin. This powerfully raw podcast offers candid conversations between women who find themselves between white and black communities.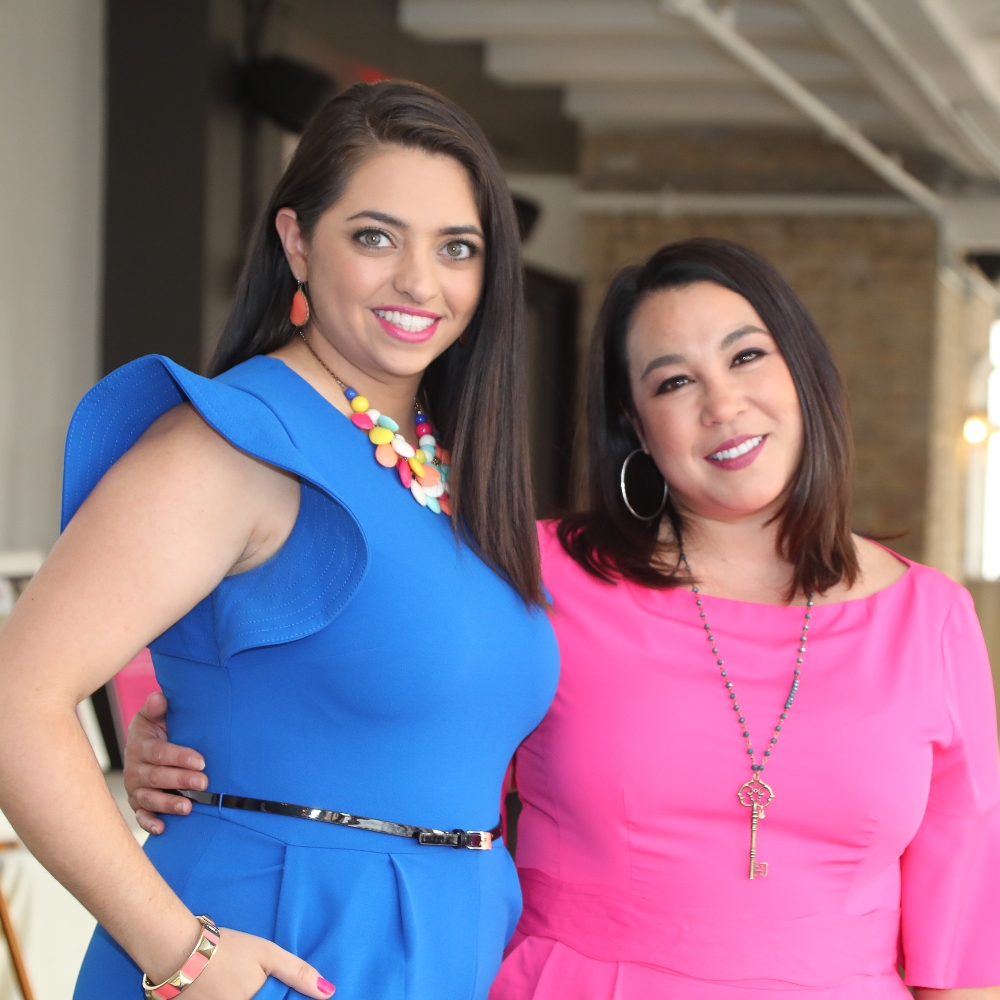 Their podcast mindfully illuminates topics including identity, culture, race, and relationships. By creating mindful awareness on these topics they are serving as champions for creating connections.
Their connection with each other is a magical combination of diversity, rich cultural history, and authentic life experiences that illustrates that all of us have more similarities than differences.
In our podcast conversation with them, we felt we were having a conversation with two old friends reflecting on our personal (and sometimes amusing) stories of being raised within multi-cultures, and navigating our way into adulthood.
Soundbite
Click the play button to the left to listen to Anahita and Lisa's podcast, Underrepresented Modern Women on Multiculturalism & Race, A Conversation with Hosts of Life in our Skin, Anahita Champion & Lisa Harris (Episode #38)
Diversity and inclusivity are at the core of Lisa's existence.
As a multi-racial woman, raised by an immigrant mother from the Philippines and a white father with Native American roots, Lisa's life experience, and perspective are multi-layered. She discovered at an early age that she never quite fit in anywhere, yet she was home everywhere.
From racial diversity to growing up in a predominately white, rural Midwestern town to being a first-generation college graduate to managing over $250M at the height of her corporate career to publishing a book and founding her own business, Lisa seamlessly walks with a foot in many different worlds and believes our stories are what heals and connects us.
Lisa is a mother, wife, sister, and friend whose living her purpose. Personally and professionally, Lisa values authenticity, vulnerability, and connection in her pursuit to build bridges and spread love through the lens of our stories.
Lisa is currently the owner and founder of Lisa Harris & Company, a personal development company that connects guides, and transforms women's lives through the power of storytelling.
Lisa's mission is to help women shift narratives and reclaim their personal power through the lens of their own life stories.
Born into a deeply rooted and rich historic Persian culture, Anahita has paved a way for herself after her family immigrated to the U.S when she was just two years old. Growing up as a Persian-American has allowed her to further her experiences and diversify connections socially, culturally, and professionally. She takes pride in her cultural background as she values the camaraderie, hospitality, and respectable community she comes from.
From childhood, Anahita has had a passion for being in the entertainment limelight. From a very young age, she has enjoyed spending time with her cousins, and immersing herself in large family gatherings.
Achieving her Master's of Arts degree in Strategic Communication from the University of Minnesota School of Journalism and Mass Communication, Anahita has found her niche in an area that she is most passionate about and on the path of public relations and marketing.
Observing her father's and close family members' entrepreneurial mindset, influenced her own creative, strategic, forward-thinking as well family-centric mentality. She has integrated these core values with several platforms she owns or co-founded, including MomBoss Meet-Up which echos her deep passion for supporting fellow women & mompreneurs. 
Stay tuned to listen to Lisa & Anahita's story on the podcast Omni Mindfulness during the season of Multiculturalism & Mindfulness.
David Archer – Anti-racist Psychotherapist
David is an anti-racist psychotherapist and author of Black Meditation.
His expertise has been influenced by the principles of mindfulness, intersectional feminism, and critical race theory.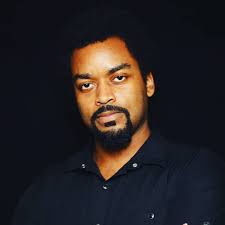 He is keenly aware of the needs of underserved populations including members of the African diaspora (The Maafa), survivors of colonization, and those persons who have experienced intergenerational trauma.
David has invested more than eleven years in the field of mental health services. He maintains a full-time private practice and is often recruited to provide consulting services to other therapists and organizations throughout North America. He has a Master of Social Work graduate from McGill University, where he also subsequently graduated from their Couple and Family Therapy program. He is also a registered Marriage and Family Therapist.
Soundbite
Click on the play button to the right to listen to David's podcast, Confronting Systemic Racism and Healing Racial Trauma, Insights from Antiracist Psychotherapist David Archer (Episode #39)
Stay tuned to listen to David's story this month on the podcast Omni Mindfulness, during the season of Multiculturalism & Mindfulness.
---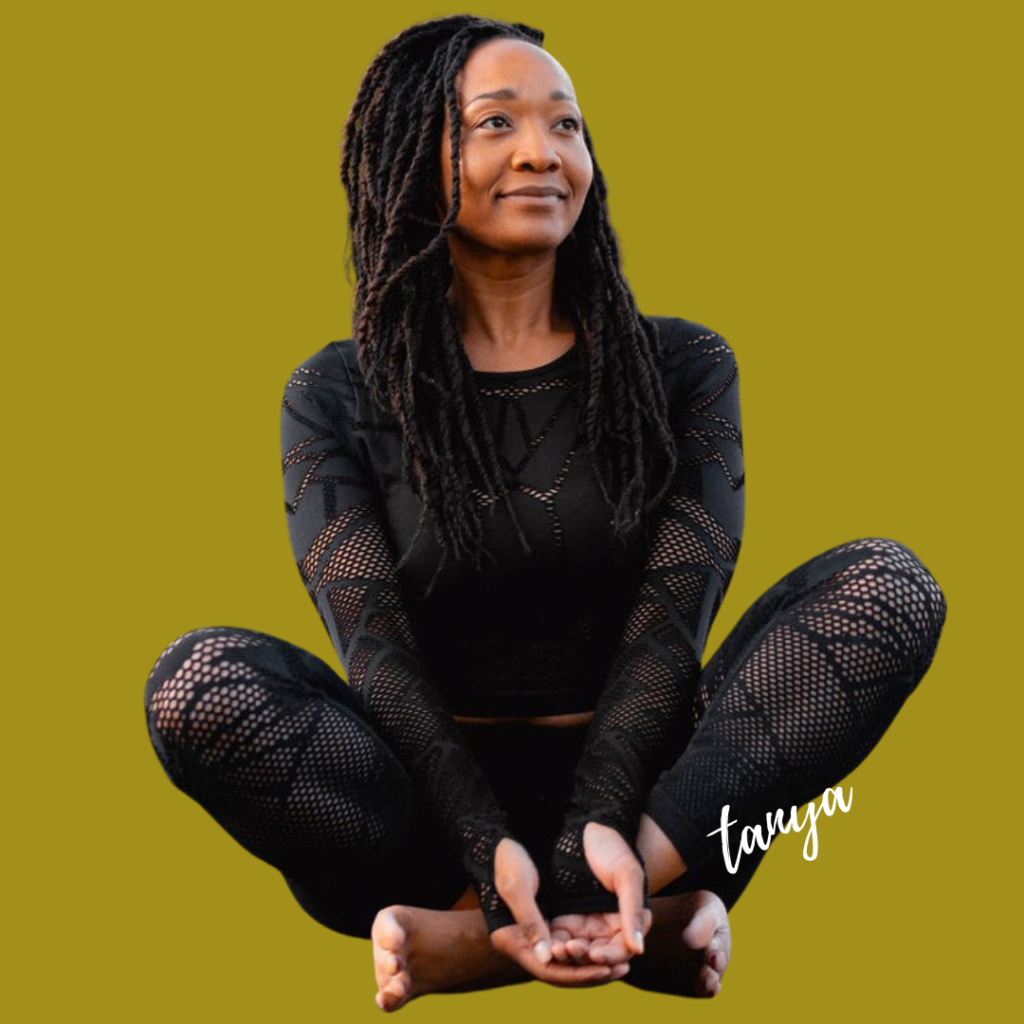 Co-author, Tanya Monuma
This blog was written in collaboration with Tanya Monuma, founder of Zennya Coaching. Tanya is a Certified Meditation Coach based in Montreal Canada. She is also the host of the Mindfulness Podcast, Compassionate Mindfulness with Zennya.
---
Interested in listening to more stories on mindfulness? Listen to Tanya & Shilpa's joint podcast, Mindful Mompreneur Moments.