When you think of movement, what comes to mind? 
Is movement about just your physical body, such as dancing?
And what exactly is affected by the movement?
Does a dancer simply feel stronger legs after a dance routine?
Or are the effects of movement more subtle, yet expansive?
Perhaps beneath the layer of our physical body, resides something more.
That "something more" is beyond our sensory awareness level.
Is a dancer simply conscious of her feet and placement of her legs and arms?
Or are more elements at play?
You may have heard that where our attention goes, energy flows.
A dancer may be conscious of her heart. That energy from her heart may permeate out in the form of a joyful look on her face.
The movement, therefore, serves as a catalyst in invoking a feeling of the flow of joy from within. And the more a dancer becomes fully embodied in this movement the more she feels a sense of expansion. This expansion resonates on an emotional level transmuting into ever-expanding bliss. A bliss that almost energetically can be felt by those watching her perform her dance routine.
What if we were to rethink the healing effects of all kinds of movements?
Mastery of Life-force Energy through Somatic Movement
The concept of life-force energy (also known as Chi or Prana) can feel esoteric.
It's easy to forget that we are made of energy.
During my years of practice of yoga, and more recently QiGong I have felt an undeniable flow of energy in my body.
Ancient Yoga, Pranayama (Breathwork), and Taoist Movement Methods (such as Qigong) are traditional types of movements that are more intentional in how one's life-force energy (Chi or Prana) is mastered. These techniques have been around for a long time.
Somatic movement methods, bring attention to our soma (greek for 'body') and can help us know ourselves as life-force energy. Somatics is an emerging field that emphasizes bodywork types that focus on internal physical perceptions. Somatic methods are practiced not only in bodyworks, but also in psychotherapy, dance, and as part of certain spiritual traditions. 
Modern-age somatic movement types that also focus on bringing attention inside our body, or mastering our life-force energy include the Alexander Technique, the Feldenkrais Method, Pilates,  various Structural Integration fitness approaches such as Foundation Training, as well as different forms of dance.
This month I explore a variety of movement modalities through the lens of various practitioners of movement.
The stories of each guest cover a range of modalities. Each of these guests offers insights on how they have integrated a variety of modalities over the course of their wellness journey.
Stories shared here have one common thread. Embodied and focused movement shifts our lifeforce energy. This shift creates a sense of expansion and healing in the body, mind, and spirit. 
The Story of Solo-hiker on a Spiritual Quest, Janine Abdallah
Janine is a San Diego-based yoga instructor who had always enjoyed the outdoors. When she first moved to California she was immediately drawn to the stunning views of the mountains accessible through local hiking trails.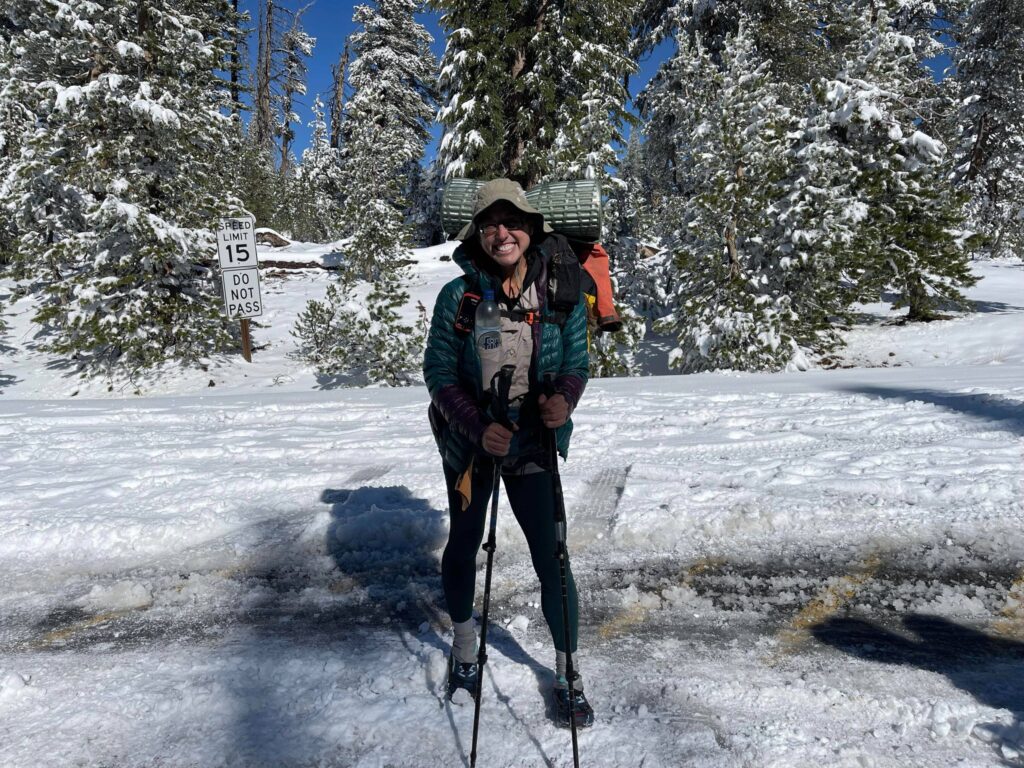 Early on she became aware of and deeply curious about the Pacific Crest Trail.
The more she learned about this trail, the more she became convinced that she would undertake this backpacking adventure which spans 2,650 miles, from Canada to Mexico.
Janine goes on to accomplish this epic trail in 5 months with very few "zero days" and replenishing moments.
For Janine, this deeply challenging hike would become the Spiritual Quest that would test her on every level.
This journey would at times feel deeply isolating and lonely. During those difficult moments, she would frequently remind herself of the Rumi quote, "Whenever you are alone, remind yourself that God has sent everyone else away so that there is only you and Him."
Most movement methods require bringing attention to our body. When Janine decided to take on the most epic hiking adventure of her life, she knew she'd need to train her body for focused attention, endurance, strength, and stamina.
Her years of yoga training became instrumental in aligning her mind, body, and breath as she prepare for her hike.
This year, in the summer of 2022, she will embark on the final 650+ miles in Northern CA (which was closed last year due to fires).
In between thru-hikes, you can find Janine in North County San Diego gyms and studios and online teaching a wide variety of yoga styles. She believes every person can accomplish greatness, be it on the trail or in normal life.
Listen to Janine's Podcast Here.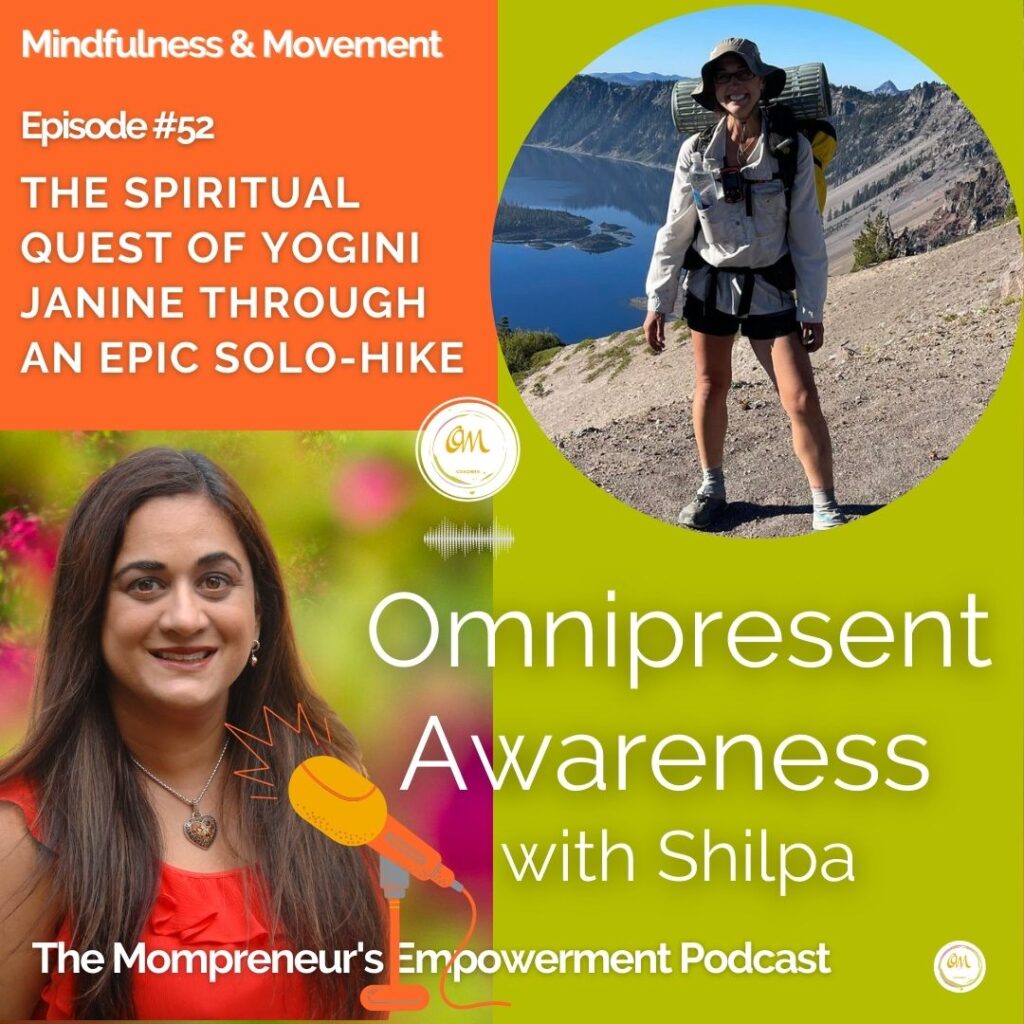 Jamee Culbertson on Cultivating Heart-Centered Awareness through Somatic Arts
Jamee is an Internationally Certified Alexander Technique Instructor and teacher-trainer offering lessons in the Boston area for over 25 years.
Jamee is also a Senior Instructor at the Universal Tao Boston, School of Taoist Practices teaching classes and workshops in Tai Chi, Chi Kung, and ancient meditation techniques.
Jamee's earlier education includes study at the Neighborhood Playhouse School of Theatre in NYC and Berklee College of Music. Jamee's past work as a documentary filmmaker won an award for the film "How it All Began, Origins of the Universal Tao System".
Along the way Jamee became a Senior Instructor and teacher trainer with the Universal Healing Tao system, (UHT), teaching qigong, ancient meditation techniques, and tai chi from the Yang family style tradition. She teaches tai chi short-form, long-form, and sword-form.
Jamee's been part of a team of instructors involved with Tai Chi studies at Harvard and Brown Universities. Jamee is also an Internationally Certified Alexander Technique Instructor and teacher-trainer at the Boston Conservatory at Berklee where Tai
Chi is a principle activity to explore dynamic integrated movement.
Jamee uniquely synthesizes ancient Taoist practices, Alexander Technique principles, and spiritual healing opening the way for deep personal transformation and self-empowerment as people learn and experience themselves in a new way.
Over the years Jamee has shared her knowledge and experience with numerous institutions in the Boston area in hospitals, fitness centers, colleges, and women's centers.
Jamee has a private practice around the Boston area, private lessons are available in all disciplines. Jamee also holds live and recorded classes online where she can reach people globally.
Listen to Jamee's Podcast Here.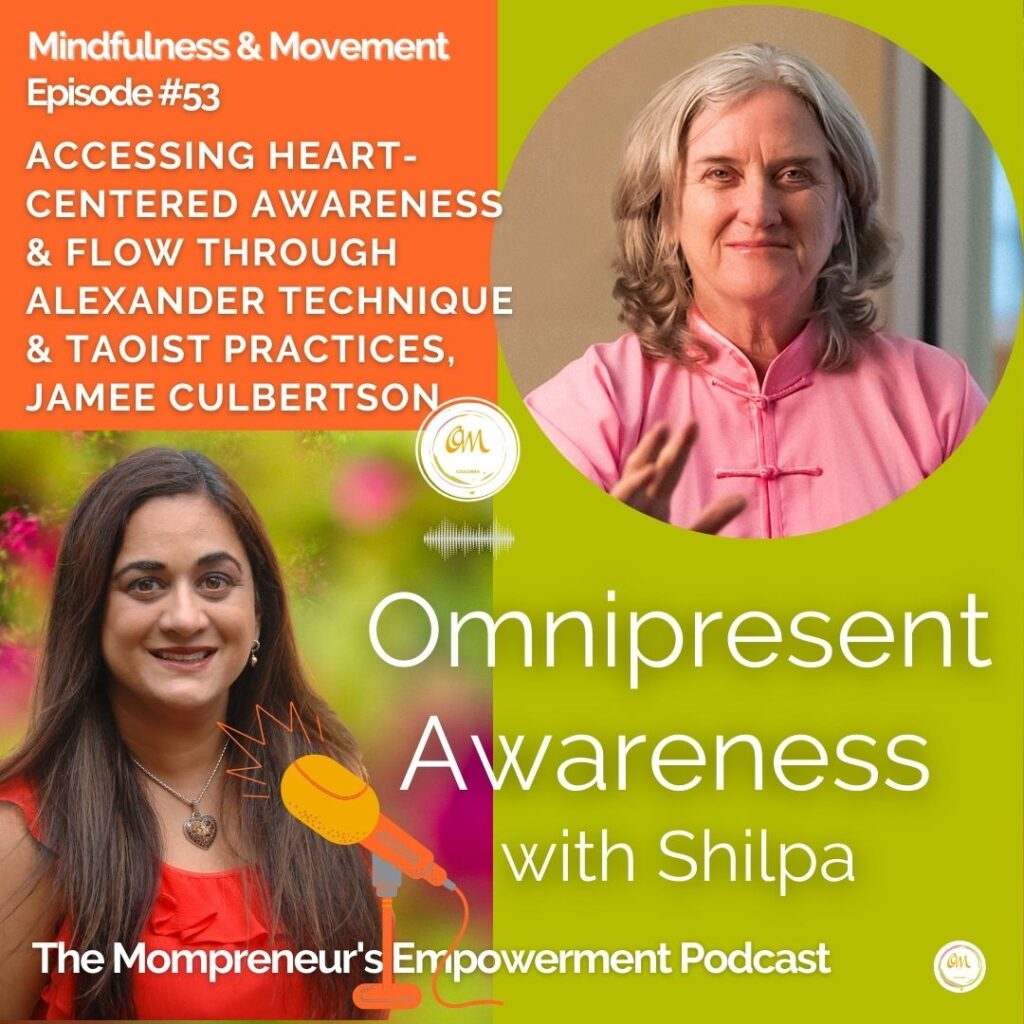 Coach Tish's Story to Inspire Movement for Life
Tish has been a fitness industry professional since 1992.
She is a Certified Personal Trainer, a Foundation Training Level 1 Instructor, and is certified in TRX, Kettlebell, Gravity Training, and Cycling.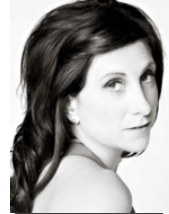 Like many movement professionals, Tish has learned to listen to her body.
"I spent my 20's and 30's "killing it" as an instructor and triathlete and then my body started sending me signals."
The balance was gone! She realized she had overtrained
and ignored so many other aspects of her wellness.
This is when she decided to take a huge step back and create a
more complete wellness approach that would take her well into her 80's.
She is now on a mission to help others truly tune into their body, and help facilitate others on their physical transformation from pain to performance.
Tish believes that "even the most extreme athletes understand the importance of "balance" and how we can still achieve our goals while taking time to focus on the importance of a balanced life and healthy body."
One of Tisha's area specializations includes Foundation Training which is a simple solution to change the way you move and correct imbalances caused by modern habits.
This methodology was designed by researching the movement habits of top athletes and first responders. This form of training provides building blocks for lifelong fitness, either as a stand-alone program for pain relief or a jumping-off point for more advanced exercise. 
Listen to Tish's Podcast Here.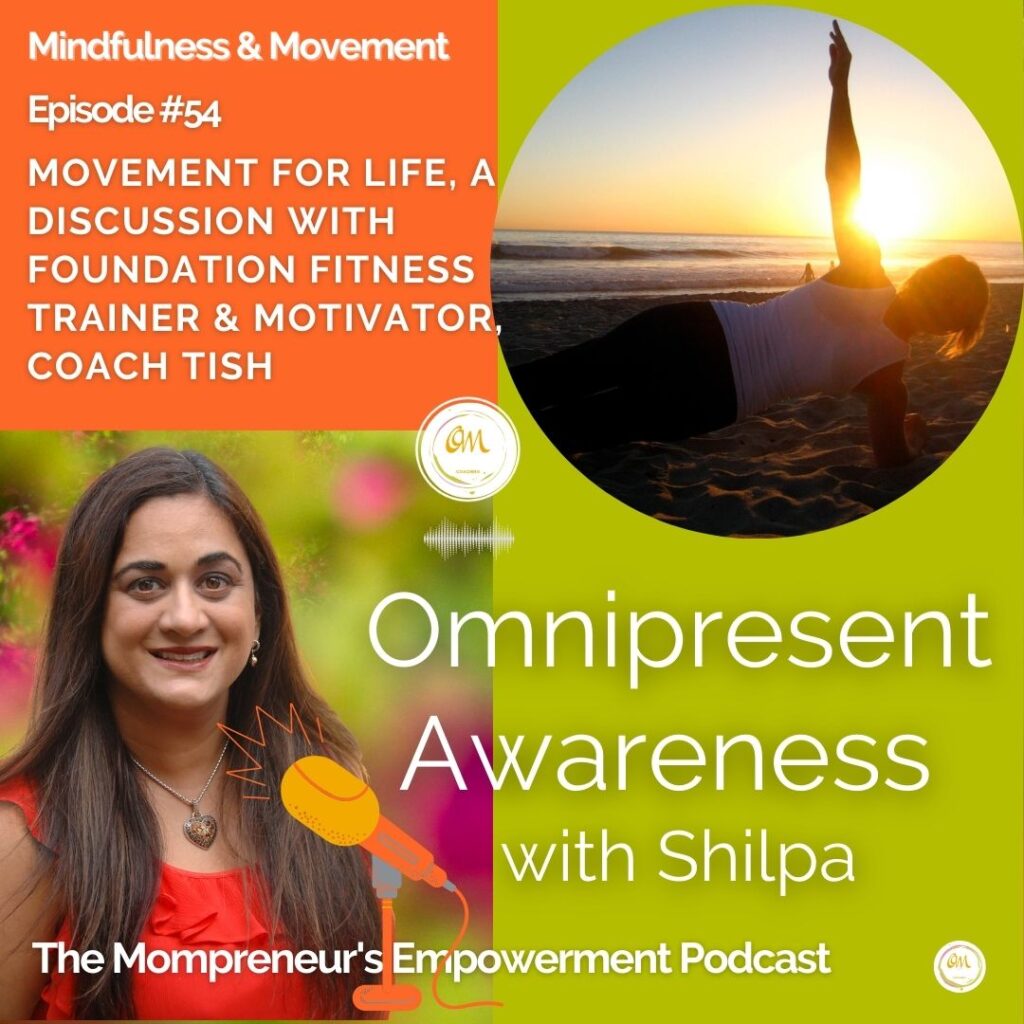 The Story of the Synthesis of Kinēsa by Creator Lavinia Plonka
Body language expert Lavinia Plonka has helped people improve their movement, behavior, relationships, and careers for over 40 years.
Her unique expertise connects the dots among posture/movement, emotions, and the mind. Lavinia's training and professional career have included theater, dance, yoga, and martial arts.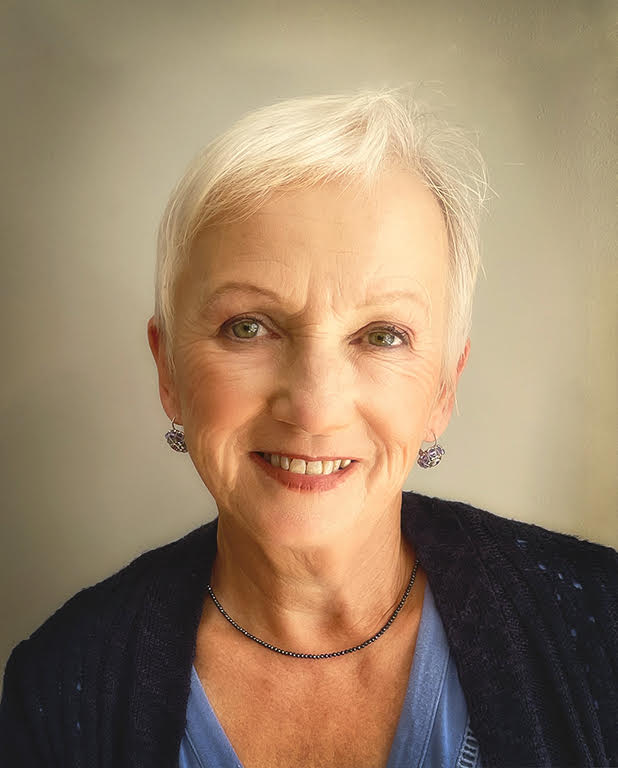 She has taught The Feldenkrais Method® for 30 years and is also an Assistant Trainer. Lavinia is a level CL4 teacher of the Alba Method and an Emotional Body Instructor. She was an artist in residence for the Guggenheim Museum and movement consultant for theater and television companies around the world, from the Irish National Folk Theater to Nickelodeon.
From Esalen to the Council on Aging, from Beijing to Mexico, Lavinia's popular workshops explore the intersection between movement, emotions, and the mind. She is the director of the Asheville Movement Center in Asheville, North Carolina.
Lavinia's writing includes several books and audio programs.
A faculty member of the Shift Network, Lavinia's popular workshops explore the intersection between movement, emotions, and the mind.
Lavinia is the creator of Kinēsa™ The New Feldenkrais-Inspired Somatic Movement.
In this Podcast, Lavinia offers insights into Kinēsa™ which she has developed through the synthesis of a variety of movement modalities that include Feldendrai, the work of G.I. Gurdjieff, martial arts, Emotional Body®, yoga, and more.
Lavina believes, that "how you move your body is how you move through life." The synthesis of movement disciplines offers valuable information that can alter the trajectory of our well-being. This knowledge can be instrumental in helping us holistically align emotionally, physically, mentally, and spiritually.
Lavinia's mission is to help humans unlock their full potential and to fully realize embodiment and connection through her Kinēsa process. Through Kinēsa Lavinia's intention is to help others liberate themselves from physical and emotional pain for greater mobility, vitality, & freedom.
Lavinia believes, that "your physical body is a sacred vessel that contains a universe of possibilities."
You can learn more about  Kinēsa through her upcoming free workshop that she is offering through The Shift Network.
Listen to Lavinia's Podcast Here.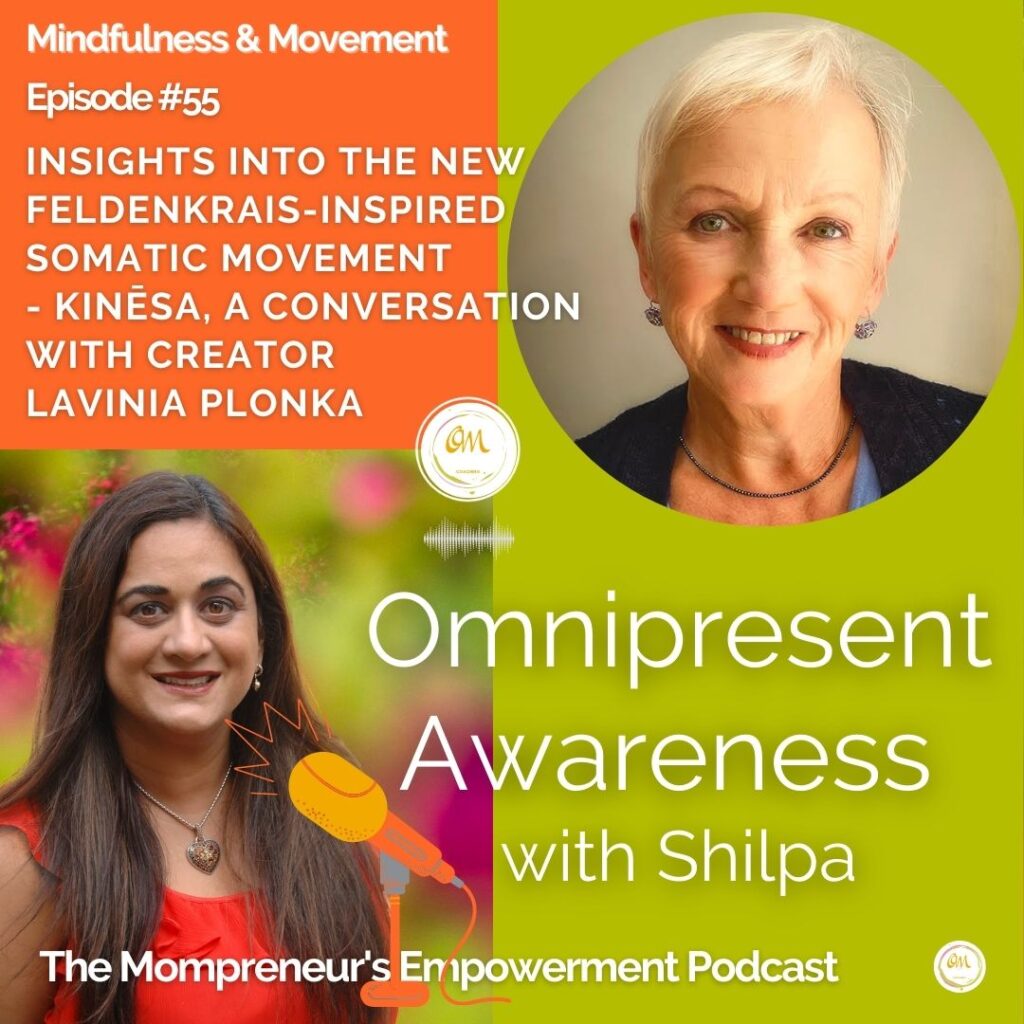 The Story of Coach Stephanie Allen on "Making Shift Happen"
At 24, Stephanie watched as her life fell apart. Her body was in pain, her mind was burnt out and her heart was broken. With less than $100, and with help from friends, she gathered the courage to move thousands of miles away to start a new life and open her first business.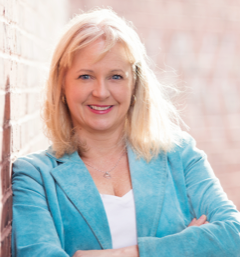 Over the next two and a half decades Stephanie has become a seasoned Therapist, Instructor, Published Author, Award-winning speaker, life coach, wellness consultant, athlete, and spiritual seeker.
She is also the co-host of the popular Podcast, "The Soulful Leader."
Movement and Healing are her passion
Stephanie believes, that "movement is medicine and the body holds such deep connection to the buried emotions and dreams that are meant to be realized."
When she reflects back over her life journey, she has learned that the seemingly painful challenges were opportunities that developed her gifts (that were buried deep in my tissues) and purified the limiting beliefs, habits, doubts, and fears that kept her real potential stuck in "lockdown".
She helped thousands of clients live an Inspired Life aligned with love, purpose, and contribution. She offers to energize and empower sessions to Improve relationships, recognize strengths and leverage your value to optimize impact, potential, and the results for your life and business.
Stephanie is now an expert in creating "Mental Wellness" for entrepreneurs and professionals, helping them become resilient over stress, burnout, and anxiety by connecting them to source the peace, guidance, and love that resides from within.
For over 30 years she has helped individuals and teams discover their value, strengthen their potential, and lead from the heart. Her unique style brings passion and guidance to explore the spiritual, emotional, and mental underpinnings to release chronic tension, stress, and pain that keep us from living a meaningful inspired life.
Formally trained as a health and fitness professional, massage therapist, acupuncturist, and yoga instructor, Stephanie energizes and empowers people to "Make Shift Happen!"   By helping organizations and individuals get into the flow, she creates a movement to fully empower physical, emotional, and spiritual health to be blessed with an extraordinary life with fulfillment.
Her mission is to evolve leaders by helping them access their inner guidance, gifts, and passion to bring alignment with the life they were born to live. She helps her clients transform the mental/emotional and spiritual underpinnings that block flow.
Stephanie's mantra is, " "Together, from the inside out, we can Make Shift Happen!"
Listen to Stephanie's Podcast Here.