Insights from 2021's Season of Emergence
That word can paint so many stories.
Perhaps a story of emerging out of adversity, where the main character demonstrates resilience
Or, a story of choosing to embrace a holistic lifestyle can play a role in how one emerges from or into different seasons of life.
Or, perhaps a story of emerging into new opportunities comes from a place of tuning in, which leads to healing.
As 2021 came to an end, collectively so many of us were seeking stories that inspire and empower us, as we were either emerging out of something or aspiring to emerge into new opportunities.
I felt called to share these stories, particularly as each of us is seeking hope in humanity as we emerge out of 2021.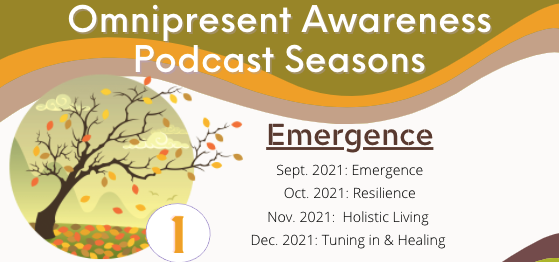 So, last year I launched two podcasts, Omni Present Awareness & my joint podcasts with my partner in mindfulness, Tanya called Mindful Mompreneur Moments.
The stories of the guests of that first season weave together the tapestry of the season of 'Emergence'. Each guest offer stories that personify the ideas of what it means to truly emerge.
Stories of Emergence
Magda's Story of Emerging as a Mompreneur
Magda might just be a trendsetter. The trend is now becoming very real for many women in the workforce. There is a rise in the number of people who are quitting their jobs and an equal rise in how many people are choosing to manage their professional life. Magda is one just inspiring soul who decided to follow the path of becoming a mompreneur.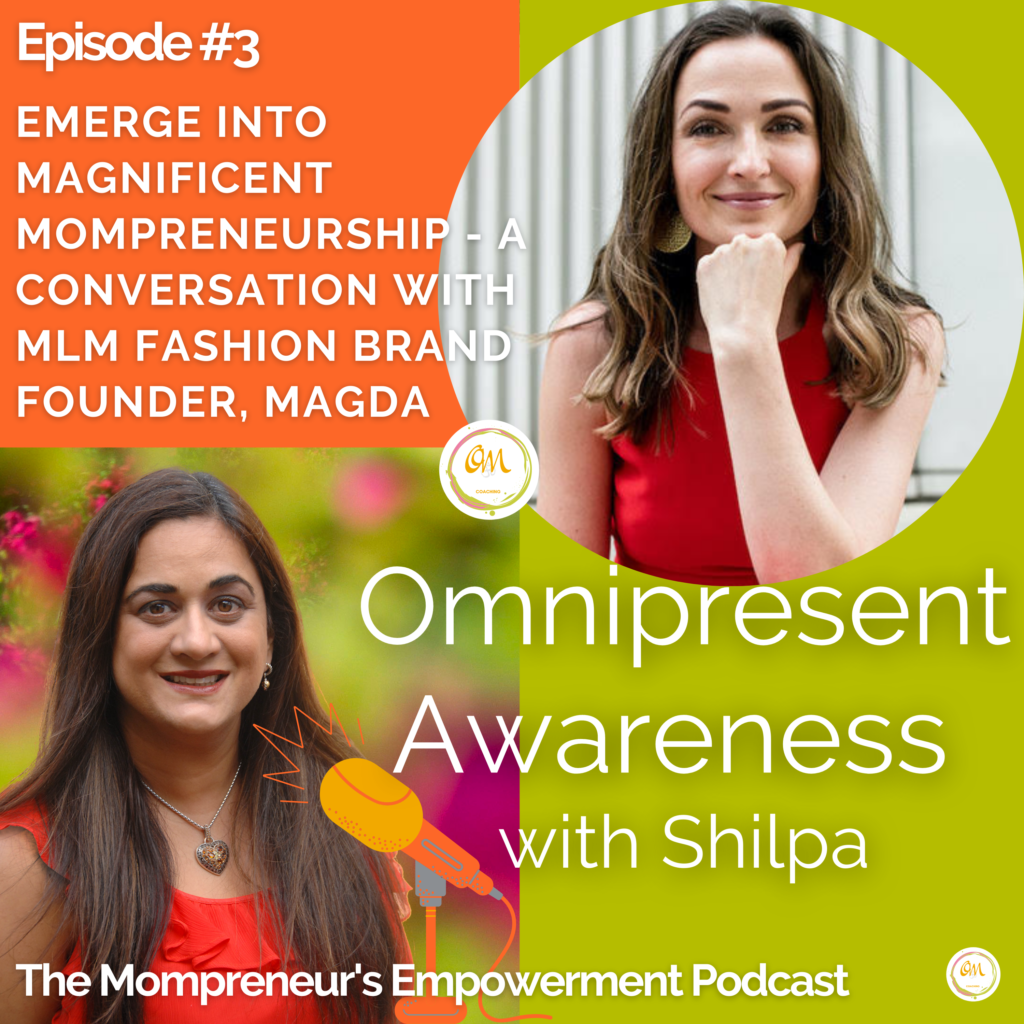 The catalyst to her journey as a mompreneur might have something to do with the pandemic, but ultimately that year of lockdown gave many women time to pause, reflect, and take stock on what really matters.
2021 has been called the 'Great American Walkout'
For many women choosing to pursue the path of becoming a solopreneur, entrepreneur, or mompreneur became not just a story of emerging into new professional opportunities, but about having a work-life balance. And as in the case of Magda, saying yes to mompreneurship meant saying yes to pursuing her passion in the clothing fashion industry while being mindfully more present for her children.
Magda is now the Founder of MLM Brand, a fashion line that targets the "4th-trimester" pregnancy phase with a collection of elevated and timeless maternity pieces.
Keelin's Story of Resilience over MS
While many people can attest to having felt the whiplash of the unforgettable 2019 Pandemic, very few can share stories of triumph as well as Keelin O'Brian. Entering 2021 Keelin's epic year included having completed a decade working as a rock star visual designer at Amazon, lovingly remained present for her precious son who graduated preschool, remodeled a part of her home, adventurously went on a road trip along the Olympic Peninsula, built a celebration of life website, and she started writing her book on her story on how she emerged from a 10-year journey living with MS.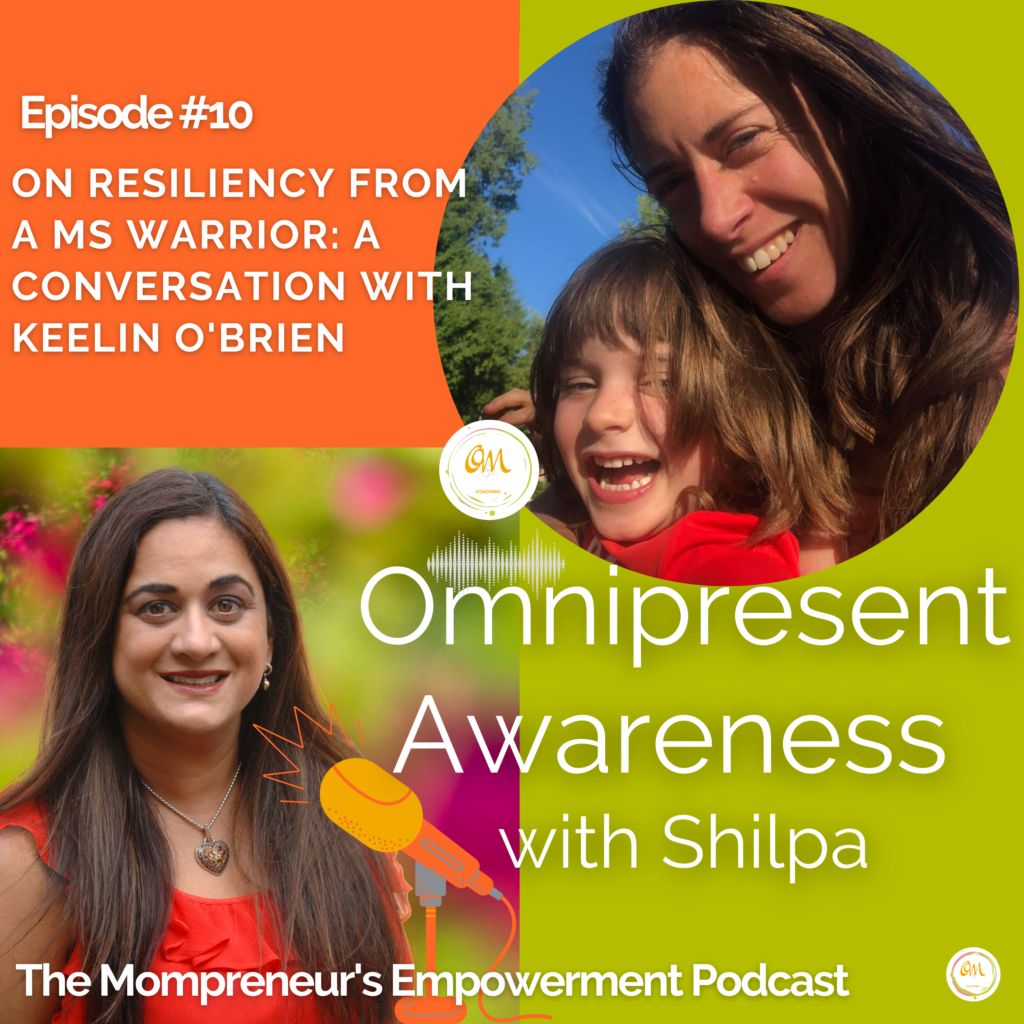 Keelin is a free spirit, who lives life big, and loves with all her being. Her smile is infectious, and her authenticity makes you believe in trusting people.
Through her connection to nature, mindfulness in her approach to treating others, and her desire to persevere by utilizing spiritual tools like meditation, Keelin has managed to maintain resilience over the twists and turns of life, and serve as an amazing source of inspiration for all women.
Julie's Story of Discovering a Holistic Approach for Sleep Wellness
A common theme in trying times is the challenges many face with proper sleep.
Julie's career along with her move to a new country triggered a tangible disruption in her sleep pattern. Like many women she found her sleep quality compromised when a mix of business ambitions and other life challenges came into play.
She realized that to emerge into healthier sleep patterns, she needed to integrate more holistically natural approaches to improve her sleep.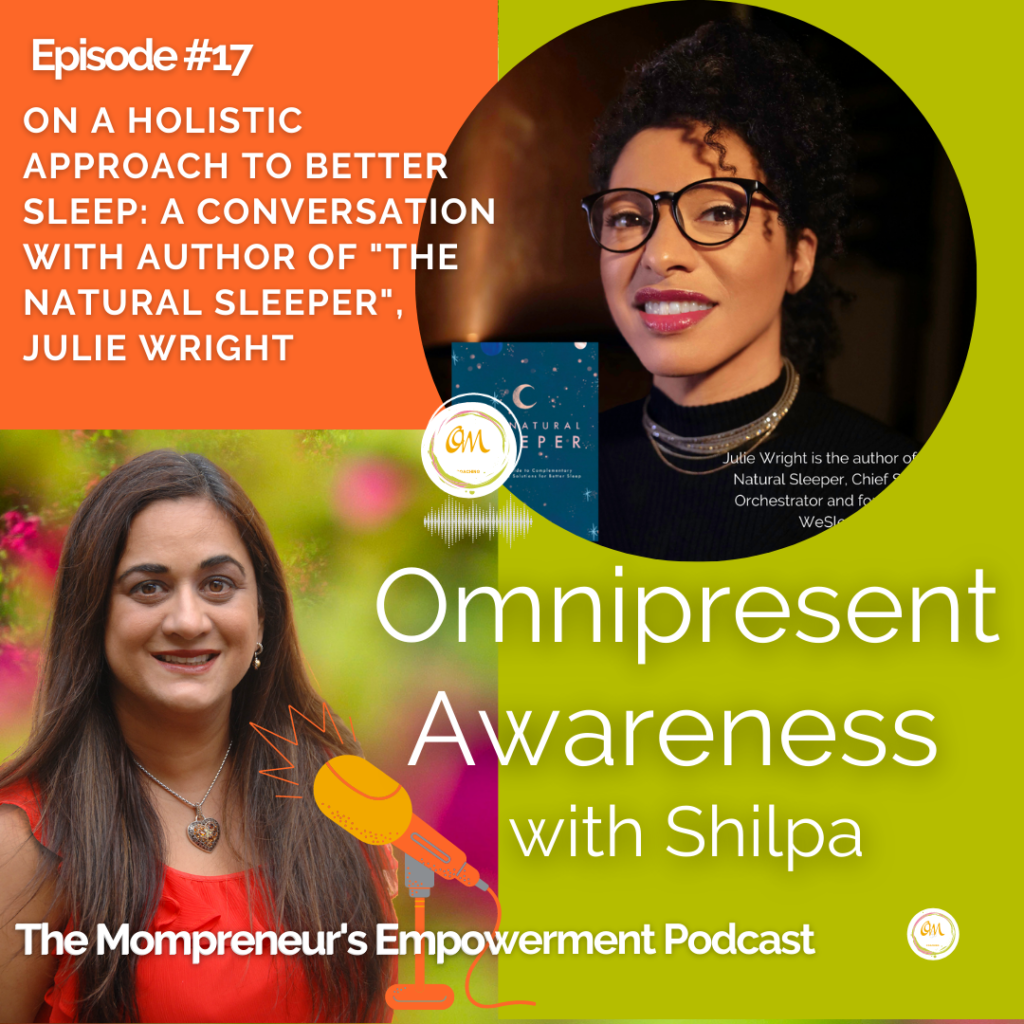 Julie embarked on a journey to discover and experiment with an orchestra of various sleep approaches and fine-tune into the approaches that best suited her.
She has gone on to support others with poor sleep or insomnia. Julie is now the founder of WeSleep, a Sleep Ambassador, and the author of the powerhouse book "The Natural Sleeper". This book is an absolute source of healing with a holistically broach range of natural, complementary, and alternatively sleep solutions, including therapies, techniques, practices, habits, and tips to tune in and heal one's sleep.
Nikki's Story of Tuning In & Healing through Yoga Nidra
Nikki is a wellness expert and self-care specialist who is passionate about helping others change thoughts and habits that keep them stuck in order for them to live in the grateful flow of life.
Nikki has been teaching yoga, meditation, and mindfulness internationally since 2003. Over the course of her extensive career as a healing coach, she has a deep intuitive understanding that the greatest source of healing may not always come from an external source.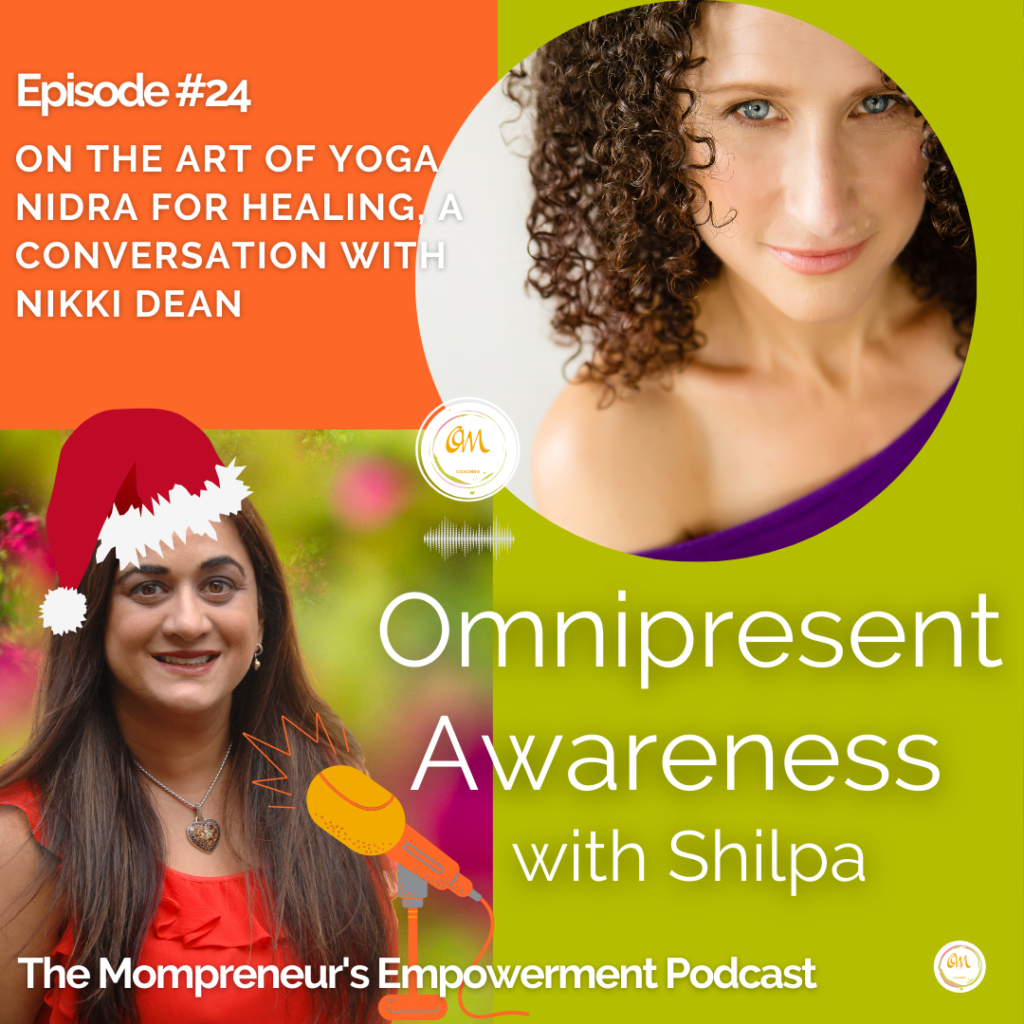 She understands that healing may actually be a journey, that starts with tuning in.
She utilizes a variety of mindfulness modalities from simple breathwork to meditation, to help others – students ranging from cancer patients to professional athletes – tune in and guide them through their personal journey towards healing.
One particular modality that Nikki offers to her clients is Yoga Nidra (translates from Sanskrit to yogic sleep).
Yoga Nidra is an intentional technique for controlling your body's relaxation response. This technique involves disengaging from the headspace and moving into a deeper state of relaxation with awareness. Unlike meditation where one typically sits with a straight spine, in Yoga Nidra, one is lying down with the goal to move into a deep state of conscious awareness sleep.