Explore upcoming courses & workshops here.
---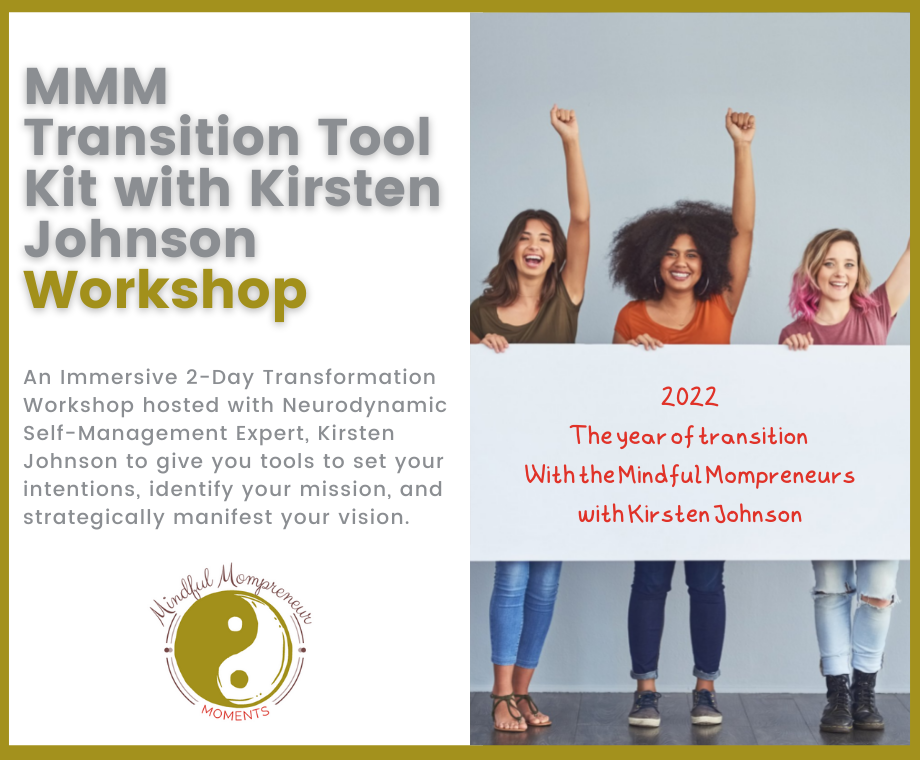 MMM Toolkit Workshop
In this immersive online 2-day mind-body-spirit workshop you are given an opportunity to apply the NSM (Neurodynamic Self-Management) technique – which has been scientifically proven to create dramatic & lasting positive life changes, through the guidance of NSM Expert, Coach Kirsten Johnson. Day 1 includes the utilization of this powerful technique that will help you set your intentions, identify your subconscious desires, and bring clarity to your true mission statements. Day 2 includes the use of the signature MMM Transition Tool Kit, which will help you turn your mission statements into creating your 2022 vision journey map with actionable steps. Throughout the 2 days, the coaches will also offer Guided Meditations, and short breath-work, and body-movement techniques. This package includes a follow group coaching session with the Mindful Mompreneur Coaches who will offer insights in helping you manifest your vision, by helping you overcome procrastination and cultivating a morning meditation routine to help you transition into 2022.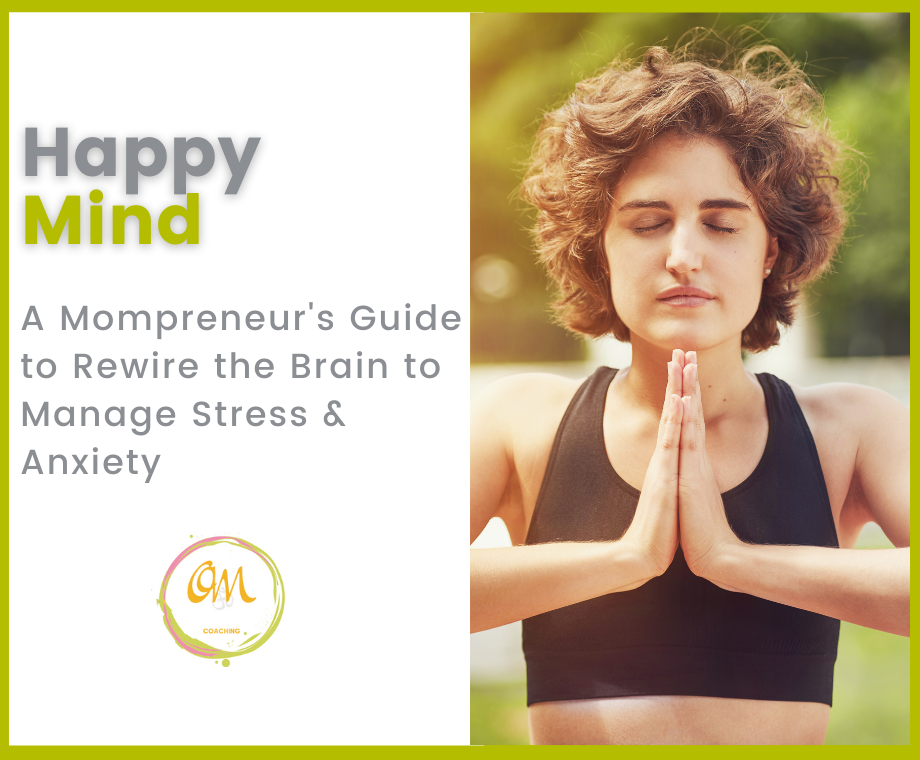 Meditation for Happiness
coming soon!
This a course that will teach you how to feel more relaxed and full of energy. If you are a sensitive person who suffers from anxiety then you may often feel deep empathy for others, and often feel the impact of negative circumstances as it affects others. You may often be challenged with creating healthy boundaries, as your sensitive nature drives you to over-extend your energy to heal others. Through this course, you'll learn to gain a new perspective on how to utilize meditation to regain your happiness, rewire your brain to release patterns of fear, worry, or negative anticipation, and mindfully create a healthy space for yourself to release anxiety.