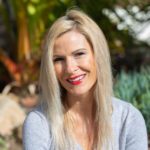 Rachèle DeMéo, M.A, M.Ed.
Founder & Instructor of BelleTerreAcademy
When I started receiving Peak Coaching from the talented and lovely Shilpa, I didn't know how or even if it would help my professional and personal life. From the very first session, I knew I would learn and grow through her. Since then, she's helped me tremendously to achieve professional goals I needed to figure out. She helped me identify what I truly needed to work on, with guidance on how to make transformations. She listened patiently for hours as I rambled on about my projects. She offered guidance and solutions. She taught me how to manage stress better, how to breathe properly, how to meditate effectively. She has been a huge contribution to my professional success. Many of her suggestions proved to work successfully. She also helped me in my personal life. As I navigated challenges, she helped me figure out what the underlying issues were and how to resolve them. She asks questions to best help each person in their own personal journey. She also provides suggestions that are very individual. She additionally gave me with a plethora of outside resources to help me in both with my professional and personal goals. I highly recommend taking coaching with Shilpa. You will come out of the experience more well-rounded, more focused with a clear and relaxed mind. I am extremely grateful to Shilpa for her outstanding coaching.
Julie R. Dargis, PhD
Global Humanitarian & COVID-19 Response Consultant
I worked with Shilpa for eight weeks, through her Peak Coaching service. During this time I experienced a palpable shift in my inner world. I was able to connect more closely with myself on the soul level, and this resulted in a more balanced outlook on life in general. The gentle meditations to start and end the sessions provided a calming frame for our weekly discussions. I appreciated Shilpa's warm commitment to our work. She created a safe place for me to explore issues within myself, and I highly recommend her as a Meditation Coach to others who would like to advance their own spiritual growth.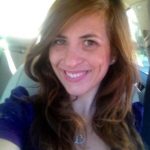 Sam Erika
Customer Relations Entrepreneur
Shilpa's Peak Coaching service came into my life, at the perfect time. I really needed clarity on the path I needed to take both personally and professionally. Through her coaching I gained clarity in how to focus my energy. She came in gave me a clear focus and helped me get there. Before I was working with Shilpa I had a lot of struggles, and was very stressed out. I can't even tell you how fast after working with Shilpa I started seeing results in myself. I am now much calmer, I know how to meditate, I am very much more aware of my body and my thoughts and just feel so much happier. I also now have a direction. I have felt so supported by Shilpa. She not only is a meditation coach, but she's a life coach in the most holistic intuitive way. In the past several months of working with her I've seen myself going far. She is the kindest, most thoughtful person who goes above and beyond, I can't say enough great things about her. I am so grateful for her services. Thank you Shilpa!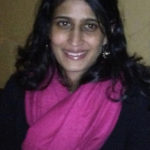 Anjana Patel
Dr. Anjana Patel,Radiologist (New York, NY)
I've been attending the Collective Consciousness Circle - a virtual meditation group that meets weekly. In my experience thus far, this meditation circle holds an excellent balance of instruction, and offers moments of reflection of our experiences with each meditation session. The instructions also offer practical application such as breathing techniques for calming the mind. In a very short time, the benefits of mindfulness and meditation have become evident. In this virtual community, Shilpa leads with an informal style that makes it feel like a relaxing and safe space to open up and share personal feelings. Shilpa is gentle, clear, targeted, exceptionally empathetic, and supportive. I now have simple methods to feel calmer, more focused and enjoy living in the present moment.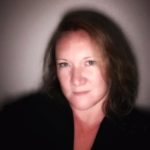 Stephanie Mann
French Baker
Shilpa is a gifted meditation coach! Her Collective Consciousness Circle brings me peace, calm and serenity. These weekly virtual group meditations sessions have always left me so much more relaxed than I was when I started! Definitely a great pick if you're looking inwards for a break from the all the crazy out there!